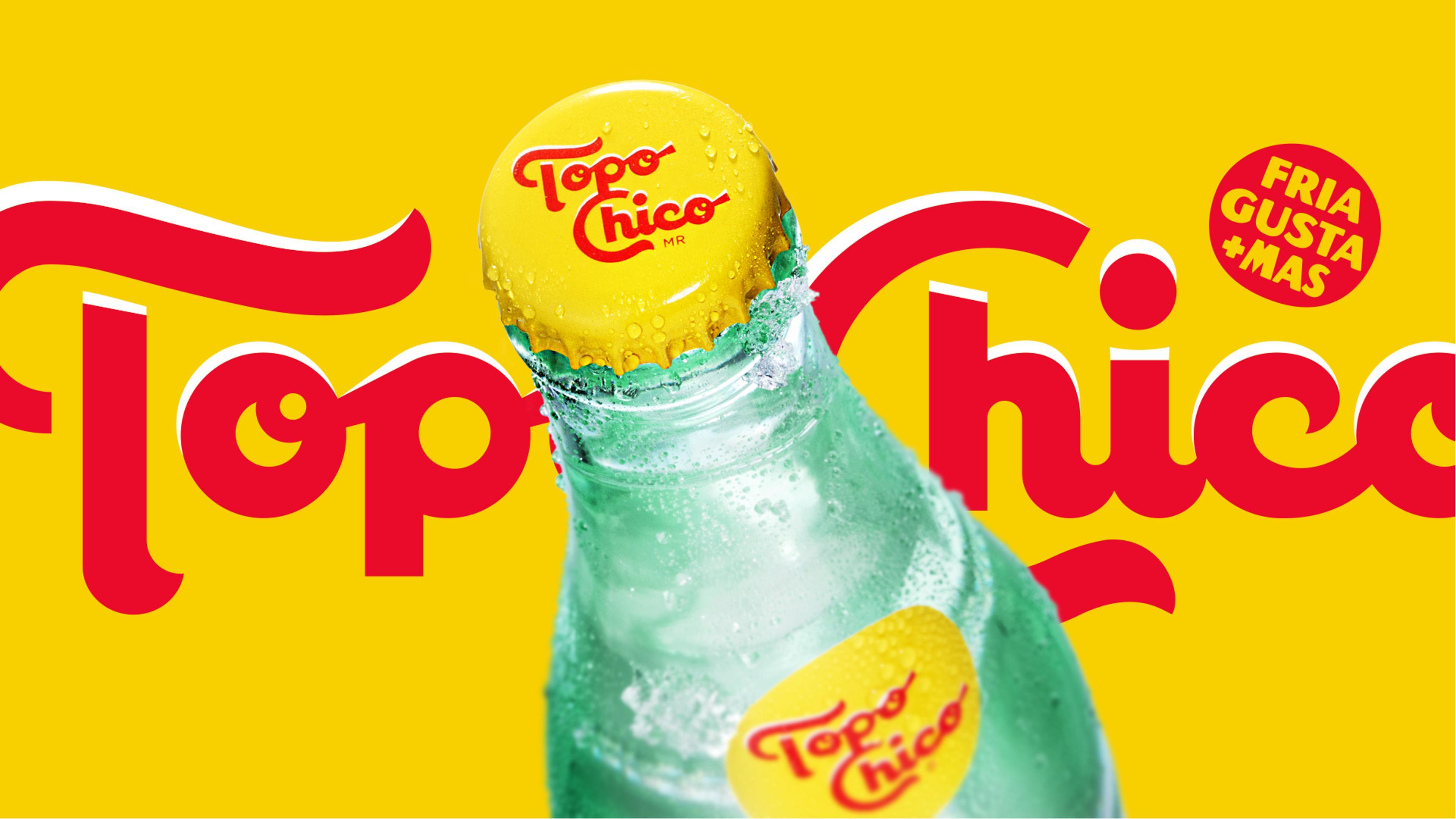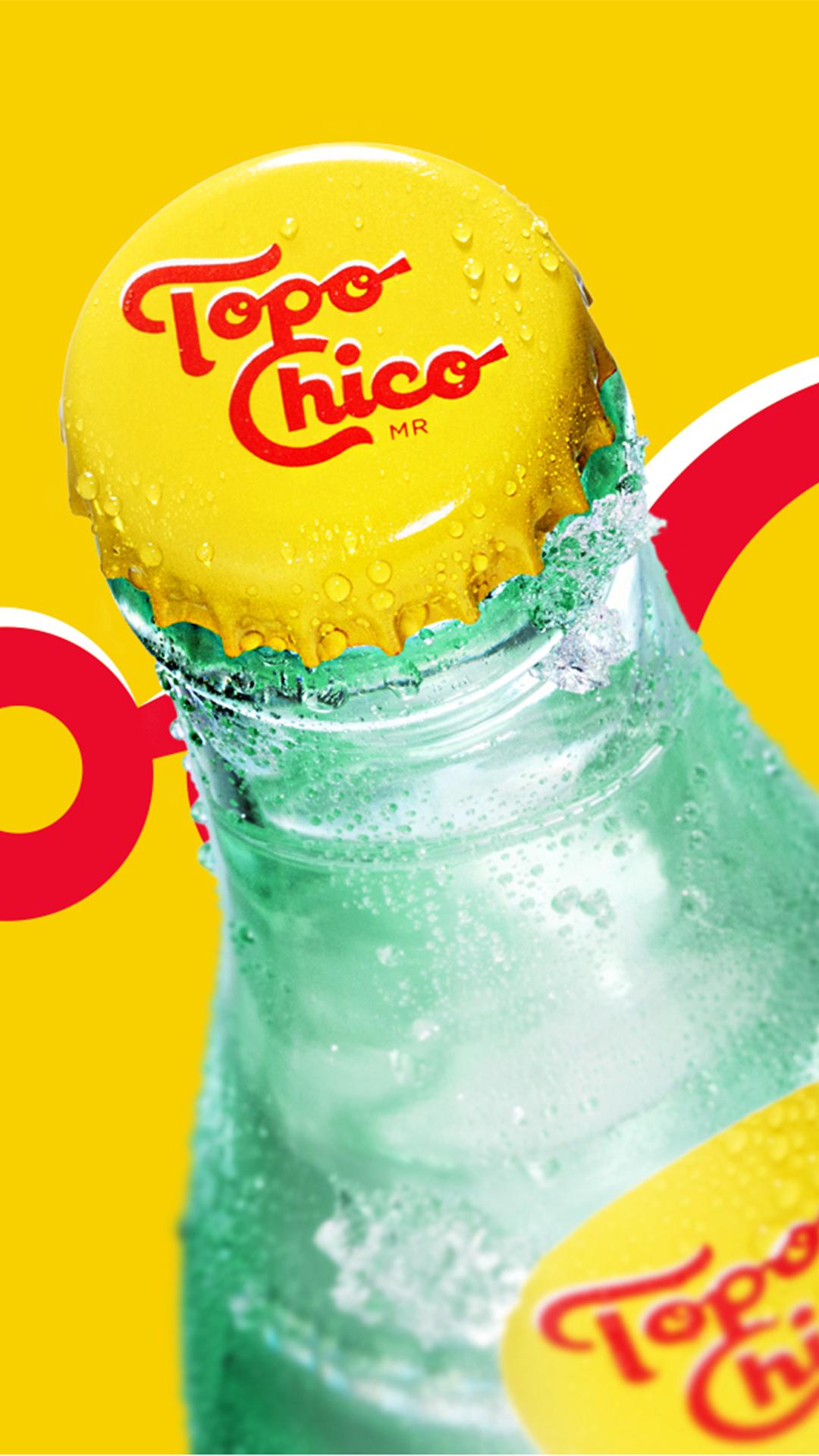 Topo Chico isn't your normal sparkling water. It's a 125-year-old, premium brand. Born in Monterrey, Mexico, Topo has captured the hearts of consumers across its homeland. There was a huge opportunity to transform it from local cult into a global force of nature, ready to flow into new categories and markets.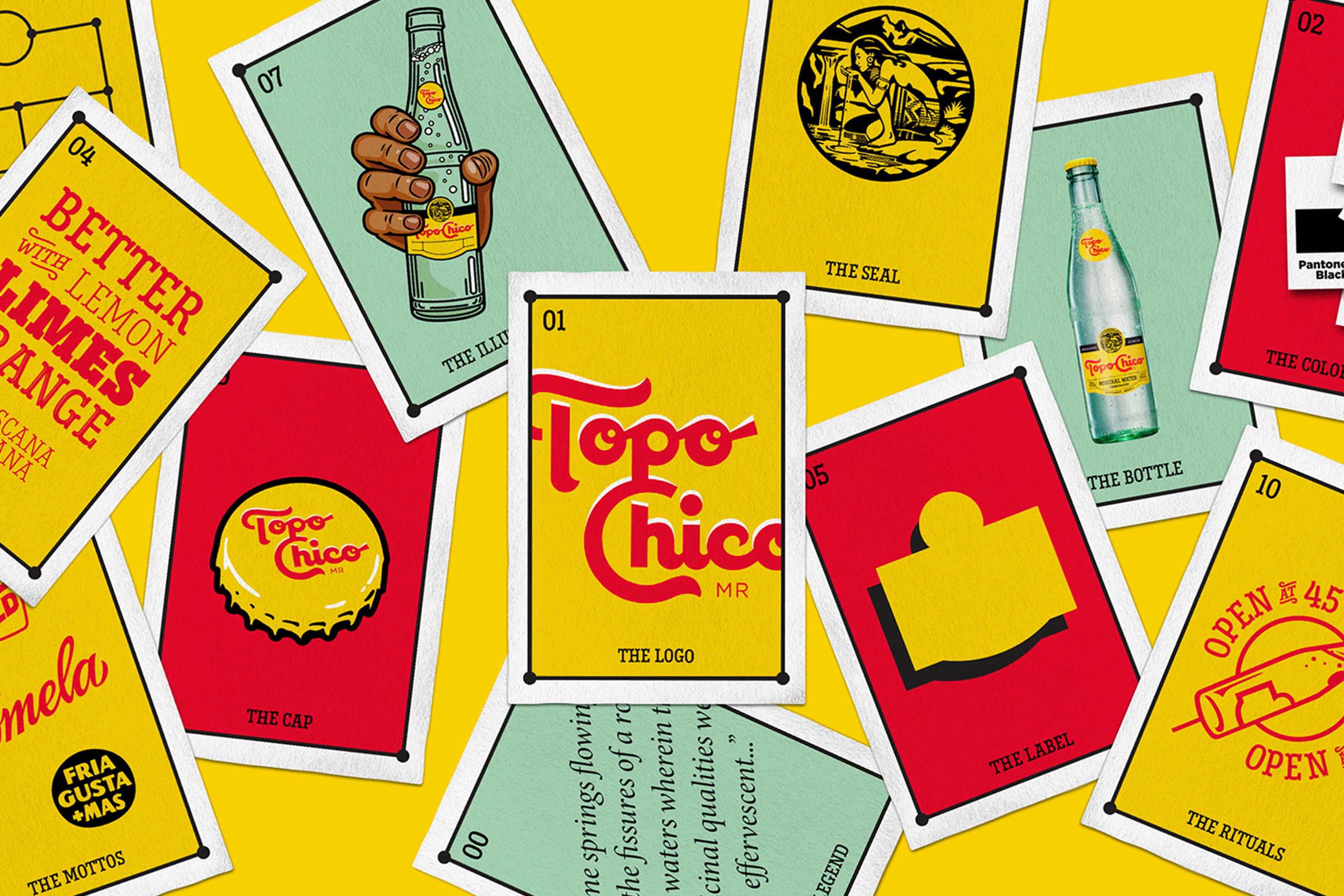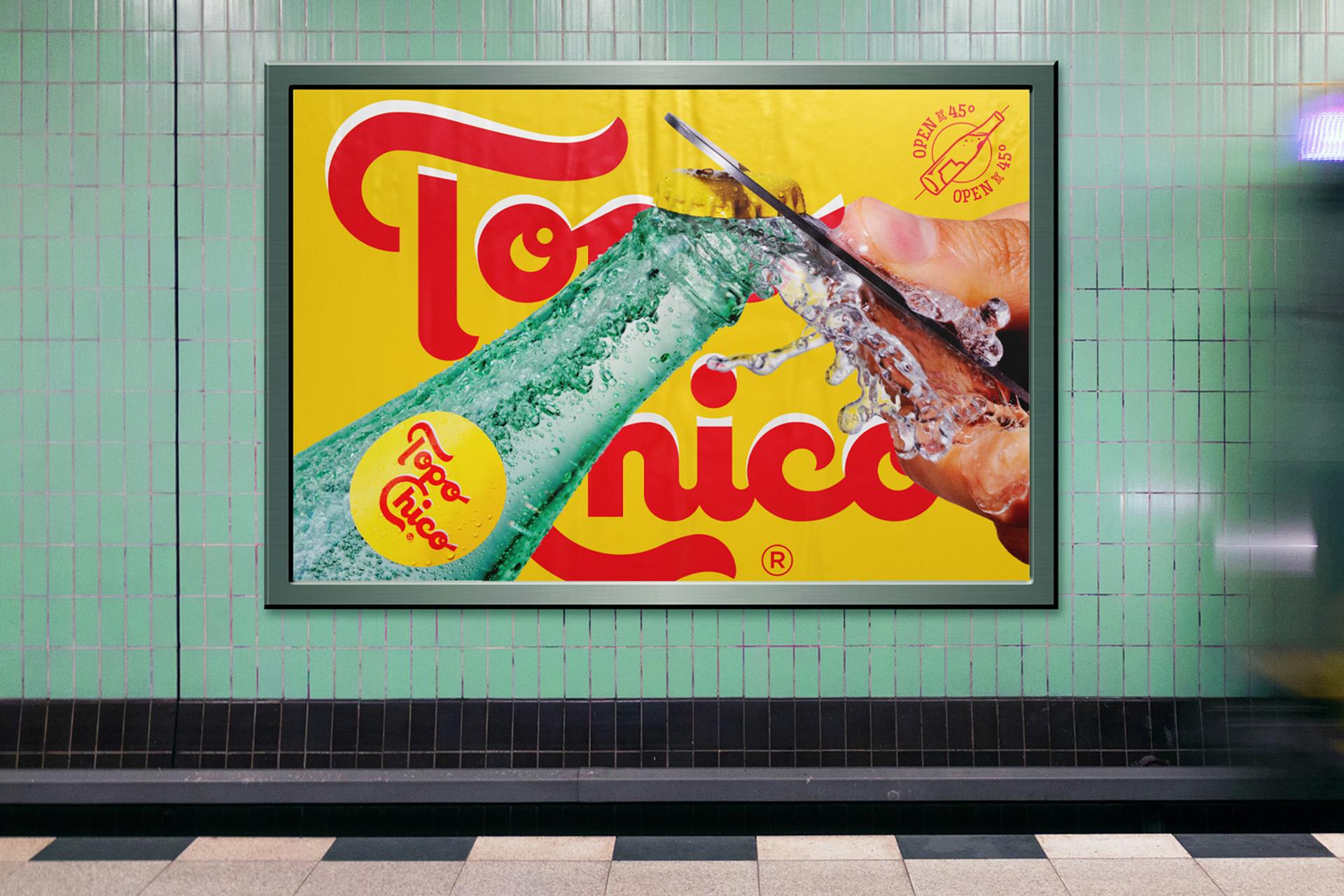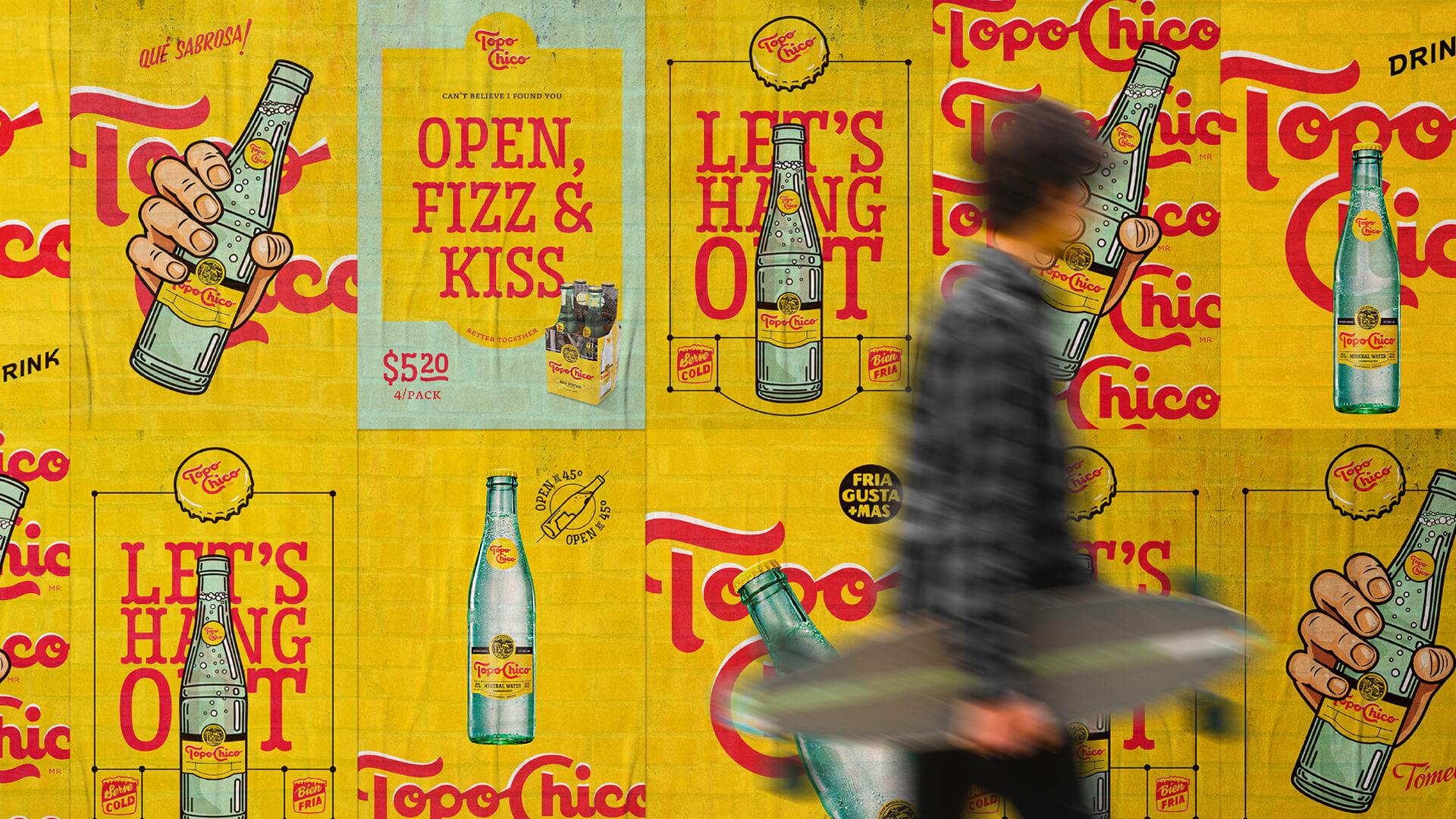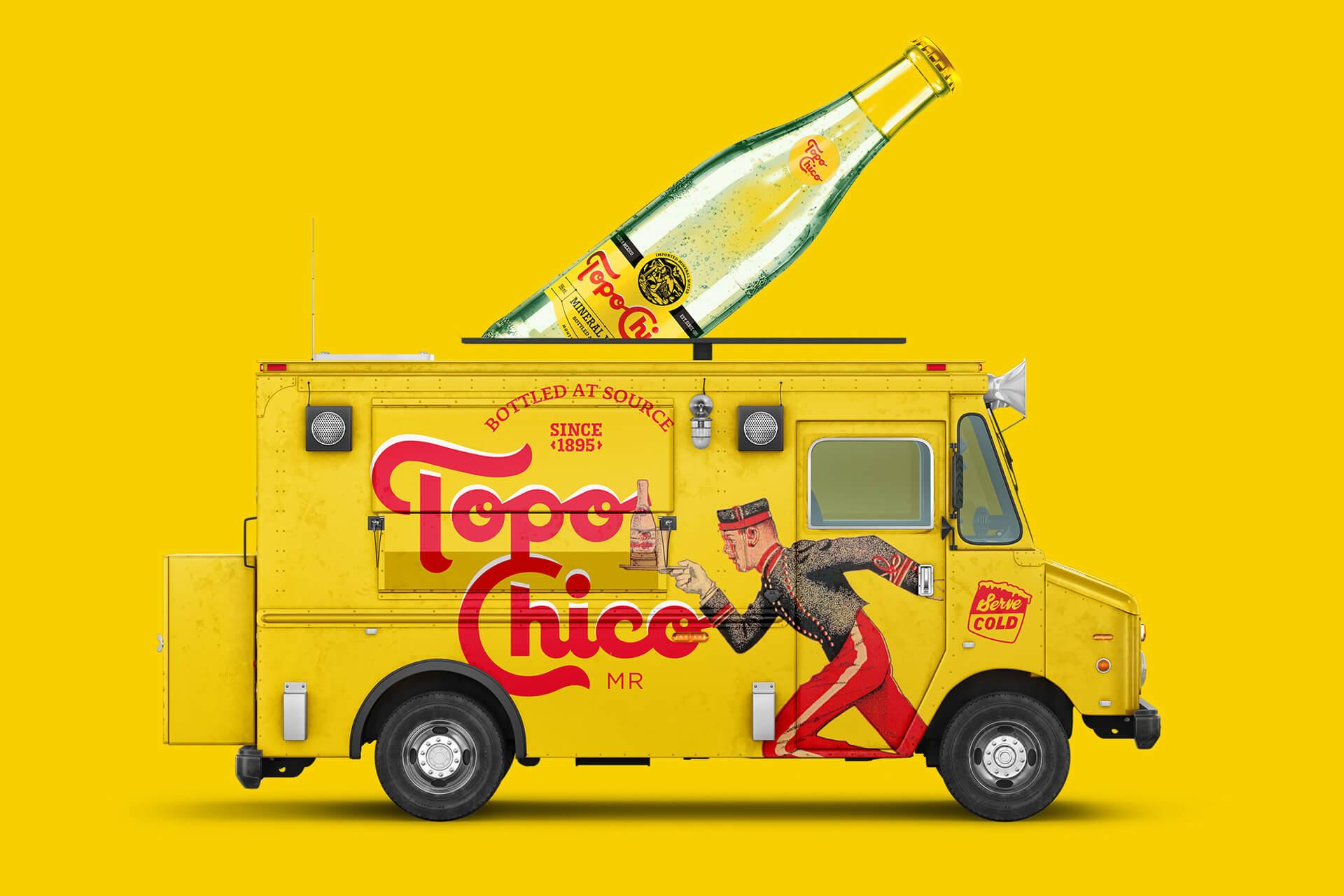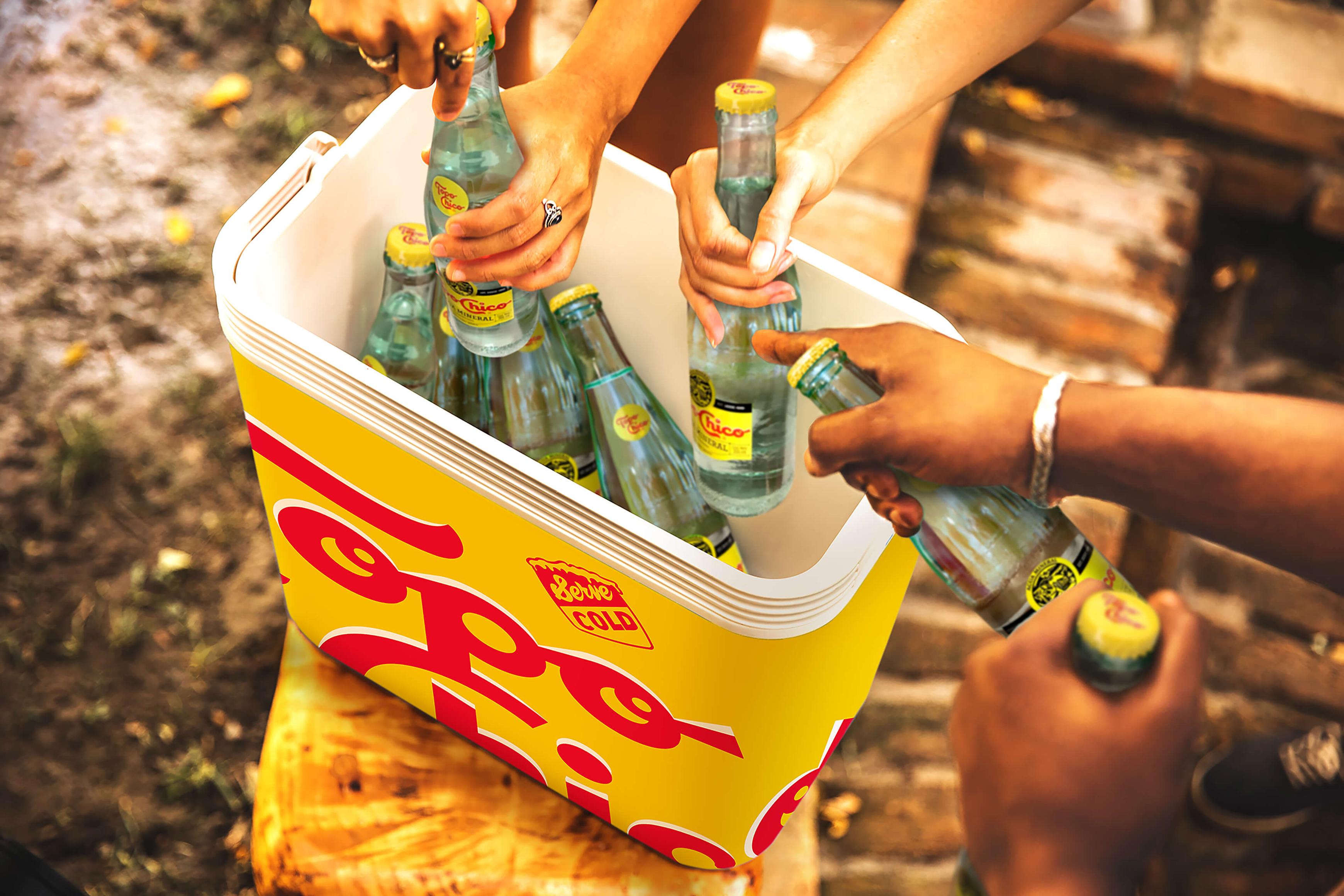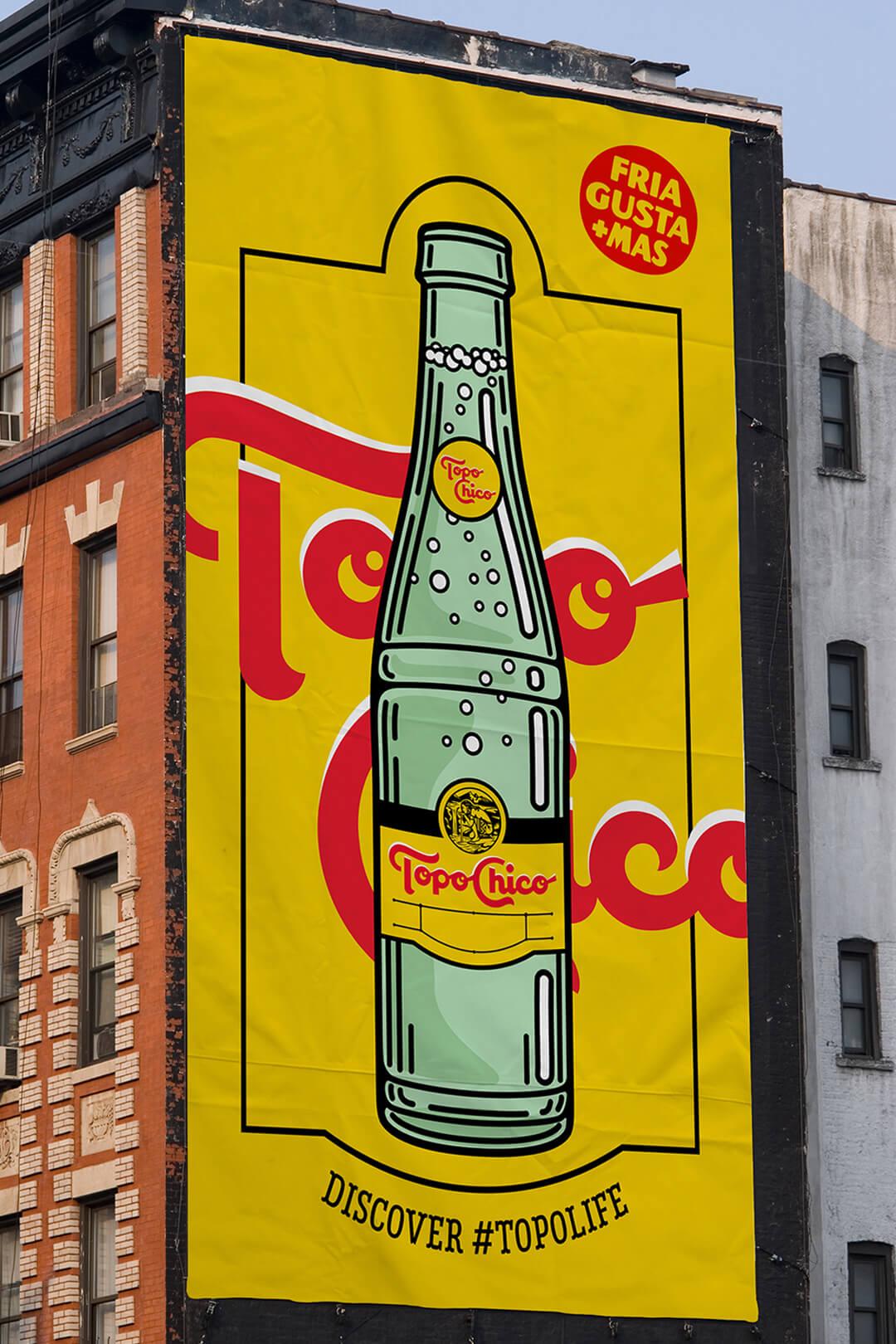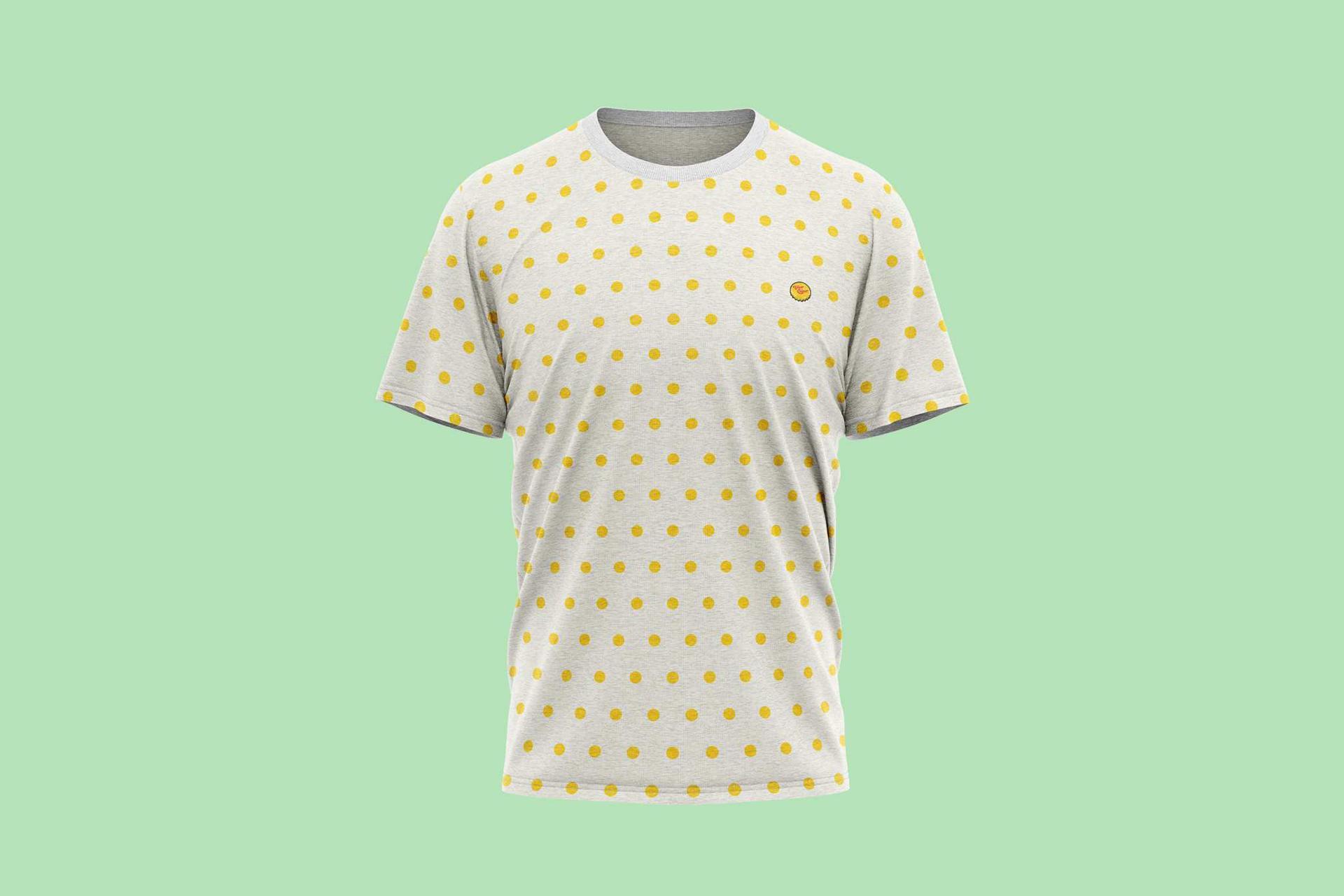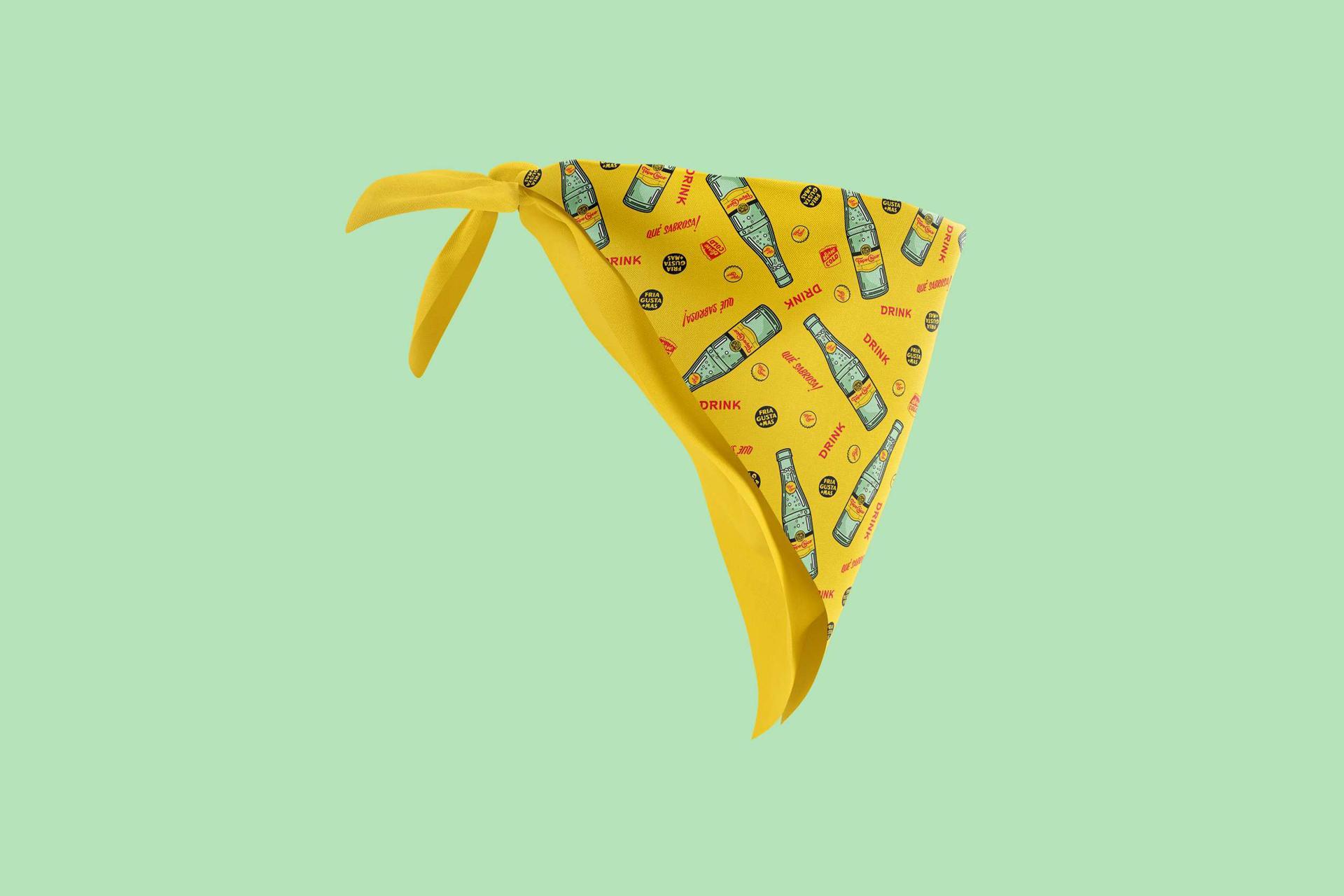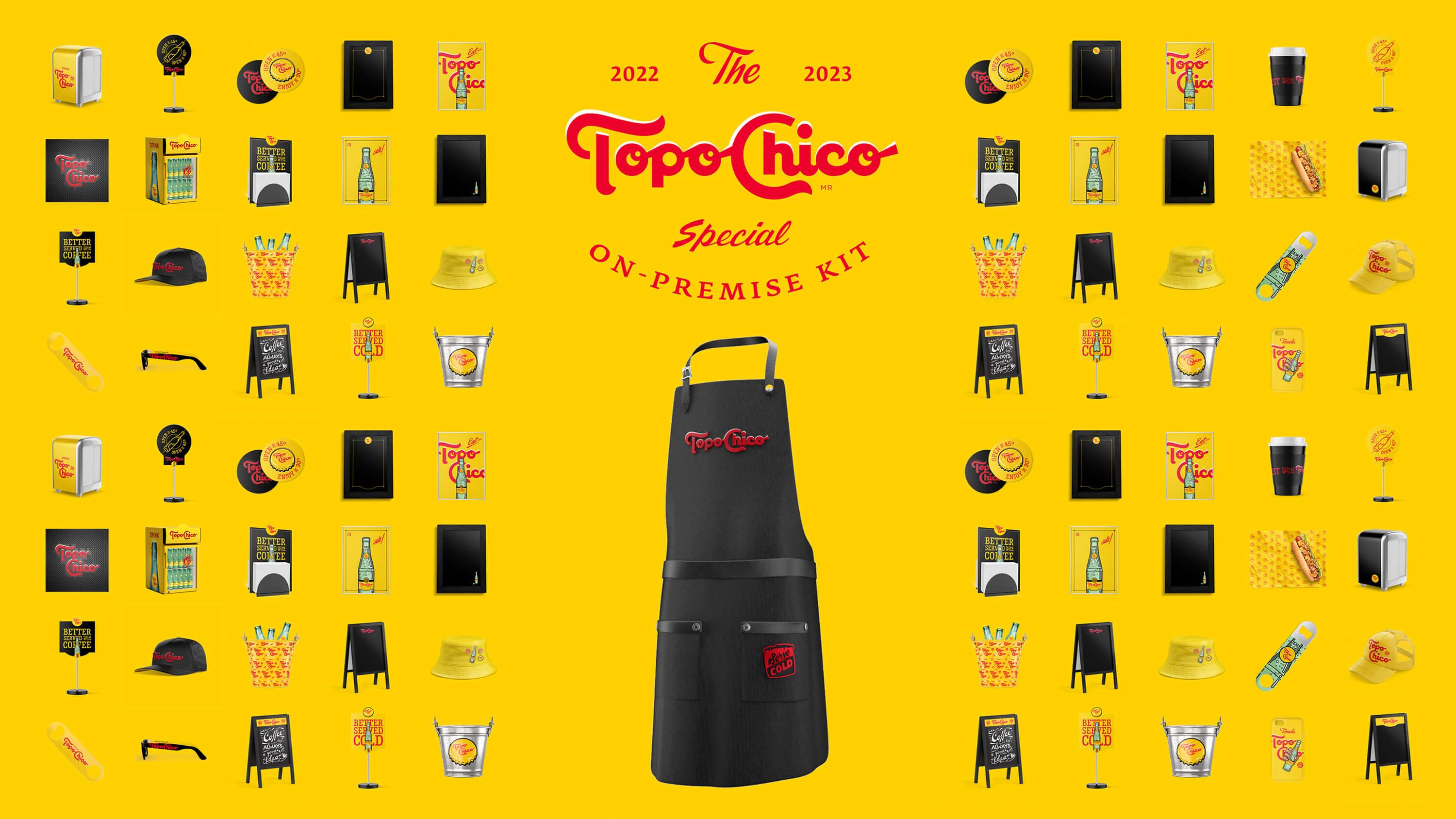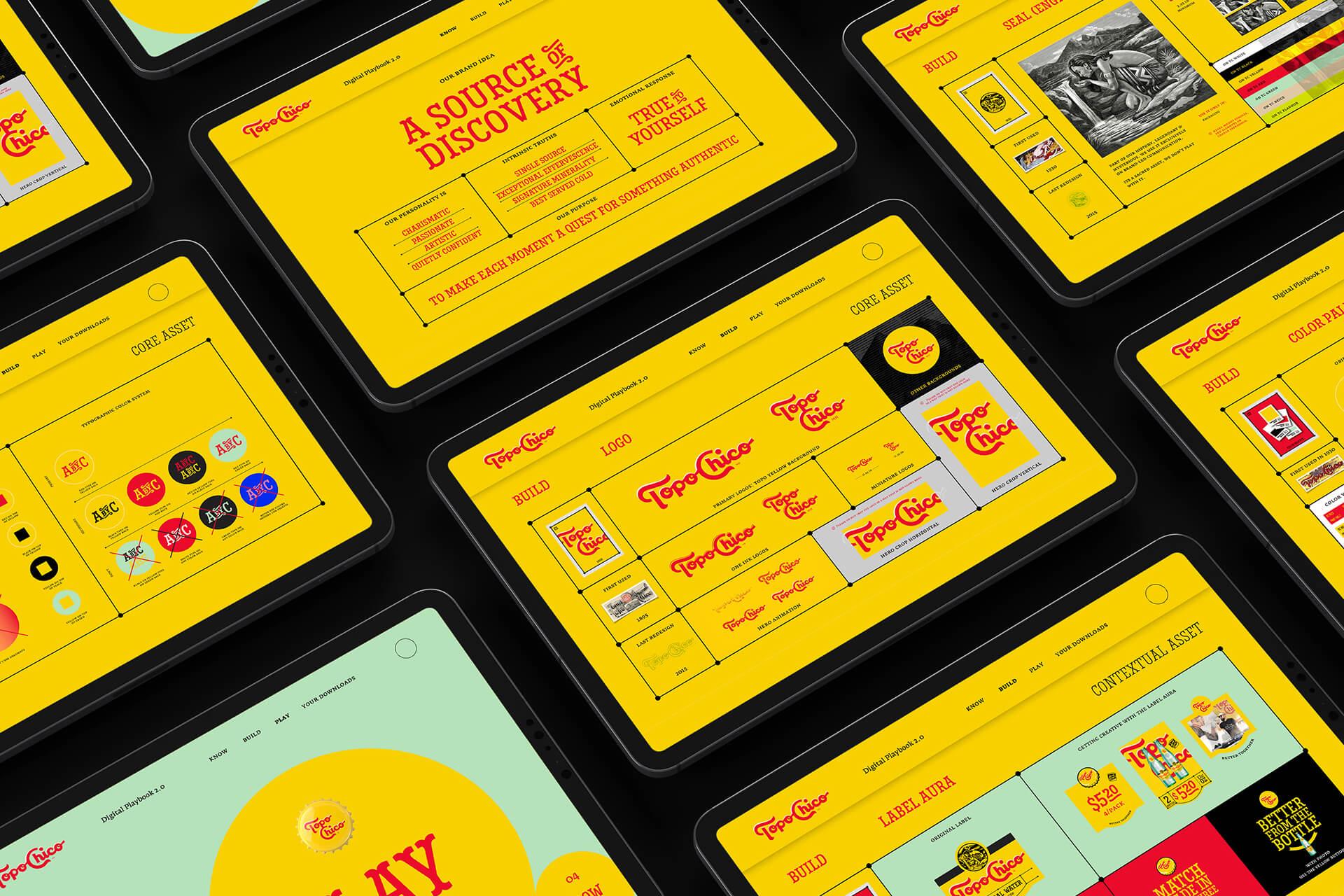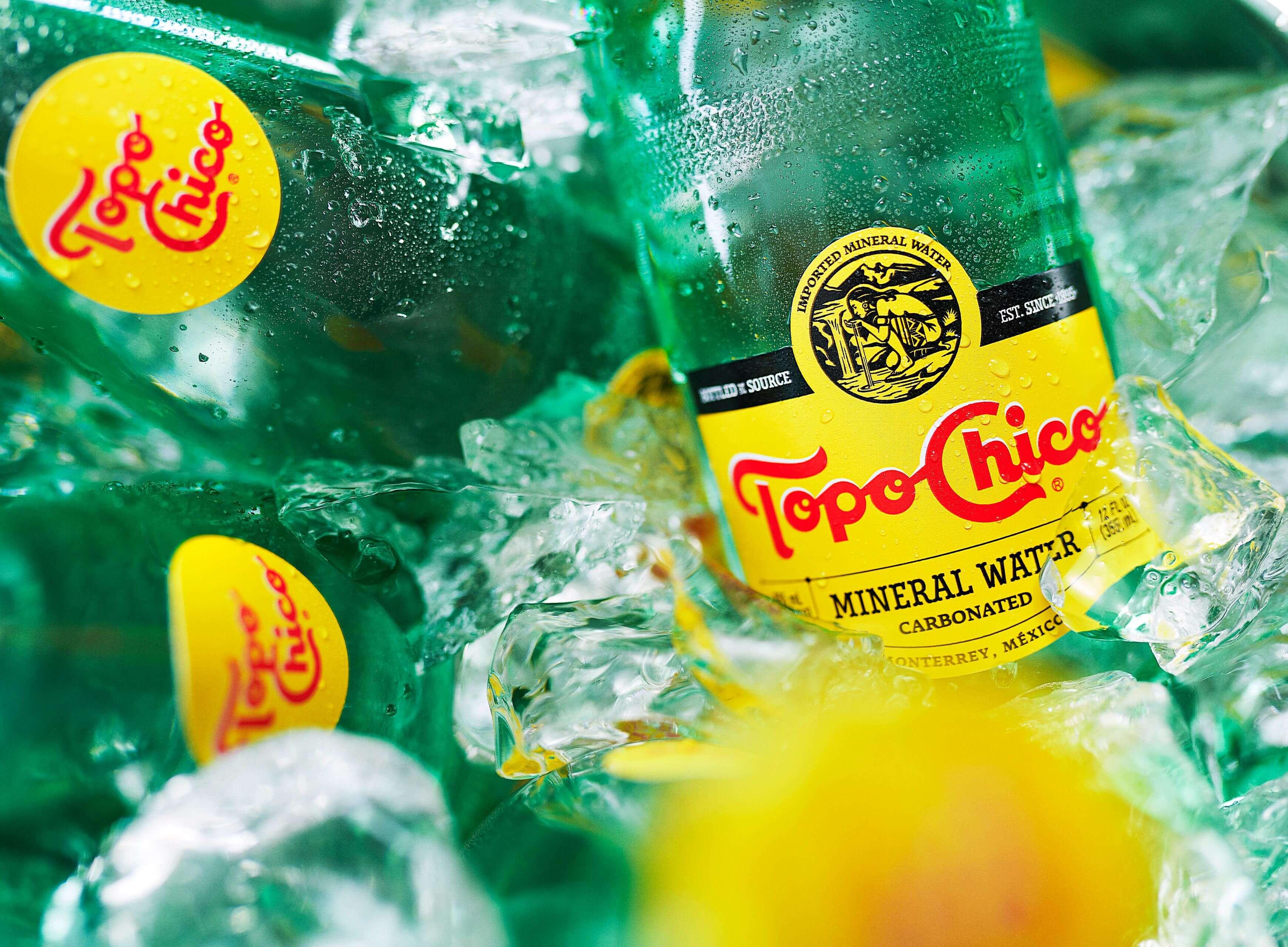 THE STORY
A SOURCE OF DISCOVERY
The vision for Topo Chico sprang from its history and purpose. We wanted to embrace the brand as a refreshing "source of discovery" – a gateway for consumers to connect with something original, legendary, and authentic.
        Topo Chico has an unparalleled ability to convert tasters into fans, with brand love that borders on obsession. We dialled up emotional connection by bringing Topo Chico's local indie flair to every interaction. Staying relevant to consumers' lives and sharing their values, we made this "simple" beverage a symbol of exploration.
LET'S PLAY
We focused on enhancing Topo Chico's core assets, while creating new elements that could spark rituals and storytelling. By enhancing the brand's iconic features, we turned their usual assets into emotional triggers.
        We also developed a bespoke brand asset management system: Topo Playgrounds. This gave Topo Chico a safe space to explore and grow organically, tapping into local cultures and becoming an engine of discovery.
        Playgrounds ensures local relevance as the brand expands, converting more consumers into Topo Chico fans. Building communities, sharing love, championing local artists, musicians, and foodies, Topo Chico celebrates realness to paint the world yellow.
RESULTS
20+ states — Topo Chico's presence in the USA has exploded. In 2016, it was present in 30 states. Now it can be purchased in all 50 states.
30% increase — Standing out in this category by embracing yellow has led to a 30% increase in differentiation against competitors.
A growing portfolio — By enhancing unmistakable assets, we took the innovation portfolio beyond sparkling water. The brand is growing in the USD 303 B carbonated category, with flavoured drinks and hard seltzers.
Award winning — London International Awards 2023 Bronze for Brand Identity & Finalist spot for Packaging Design.

"The work was so successful that it triggered conversations about future product innovations and new design work streams." — Camila Moletta, Brand Experience Design Director, The Coca Cola Company