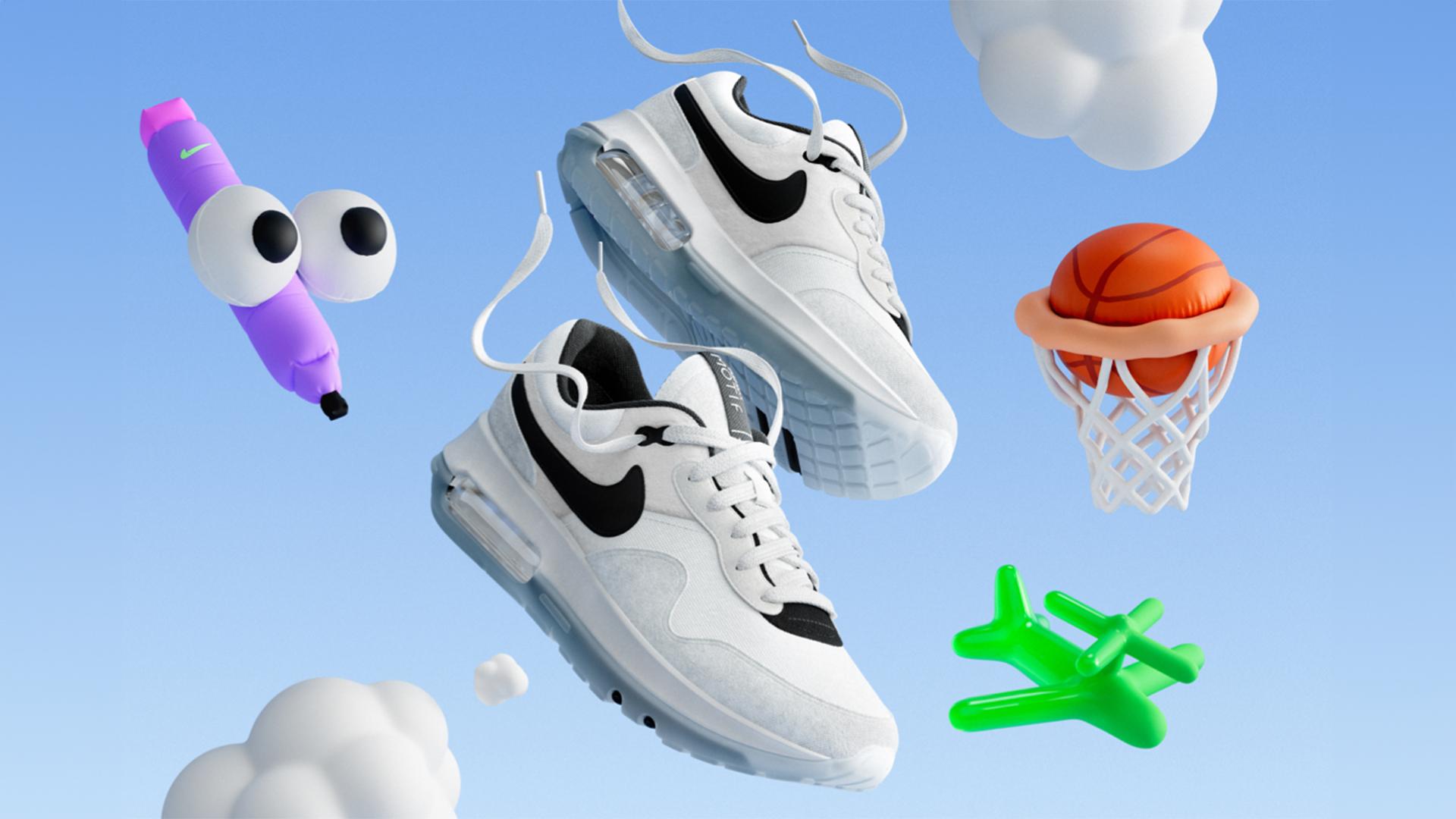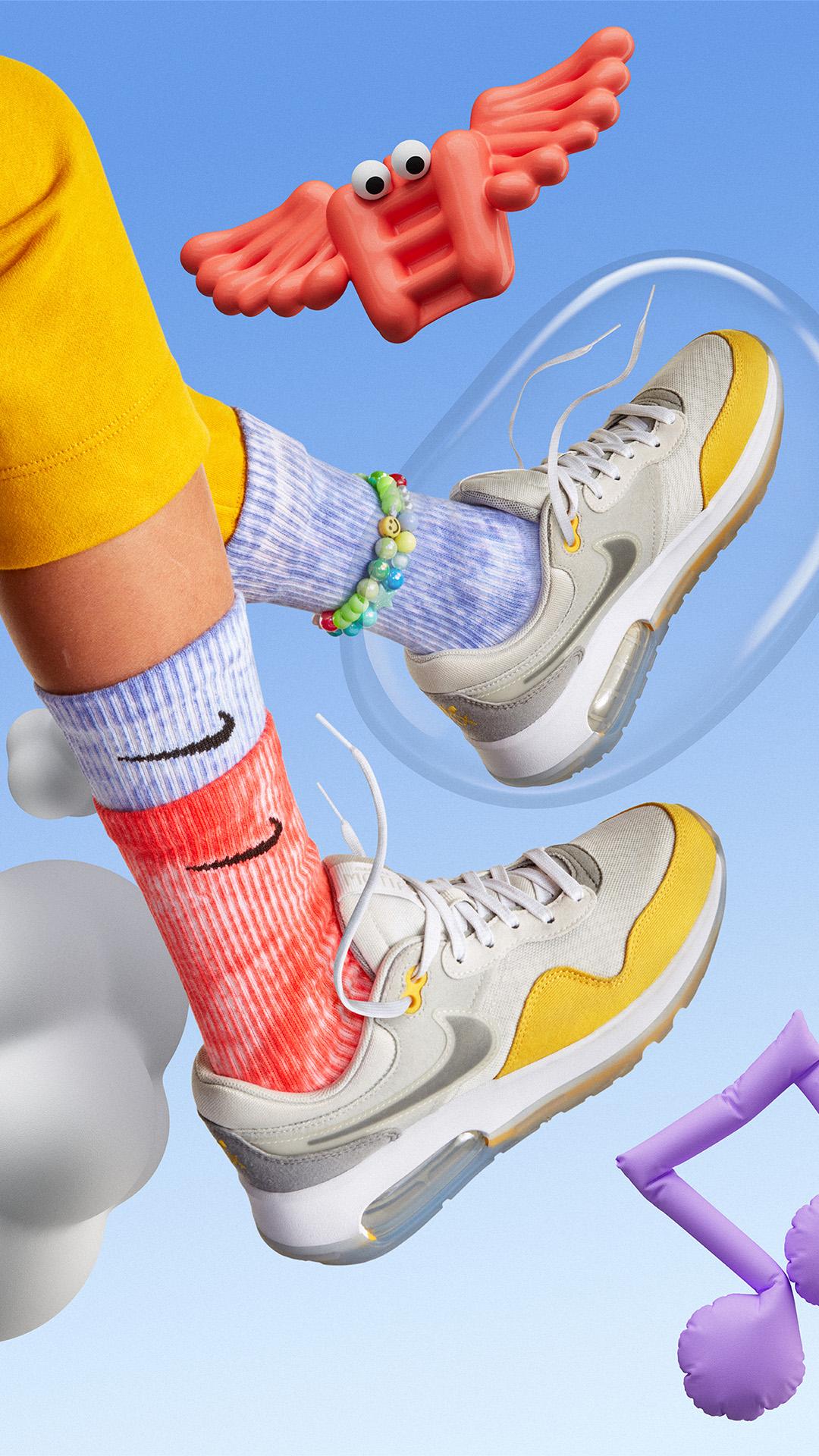 Nike Kids challenged our partners at ManvsMachine to design a brand system that celebrated product innovation, while sparking kids' imaginations. Our goal: create exciting, long-lasting audience connections, based on fun, freedom – and a healthy dose of surrealism.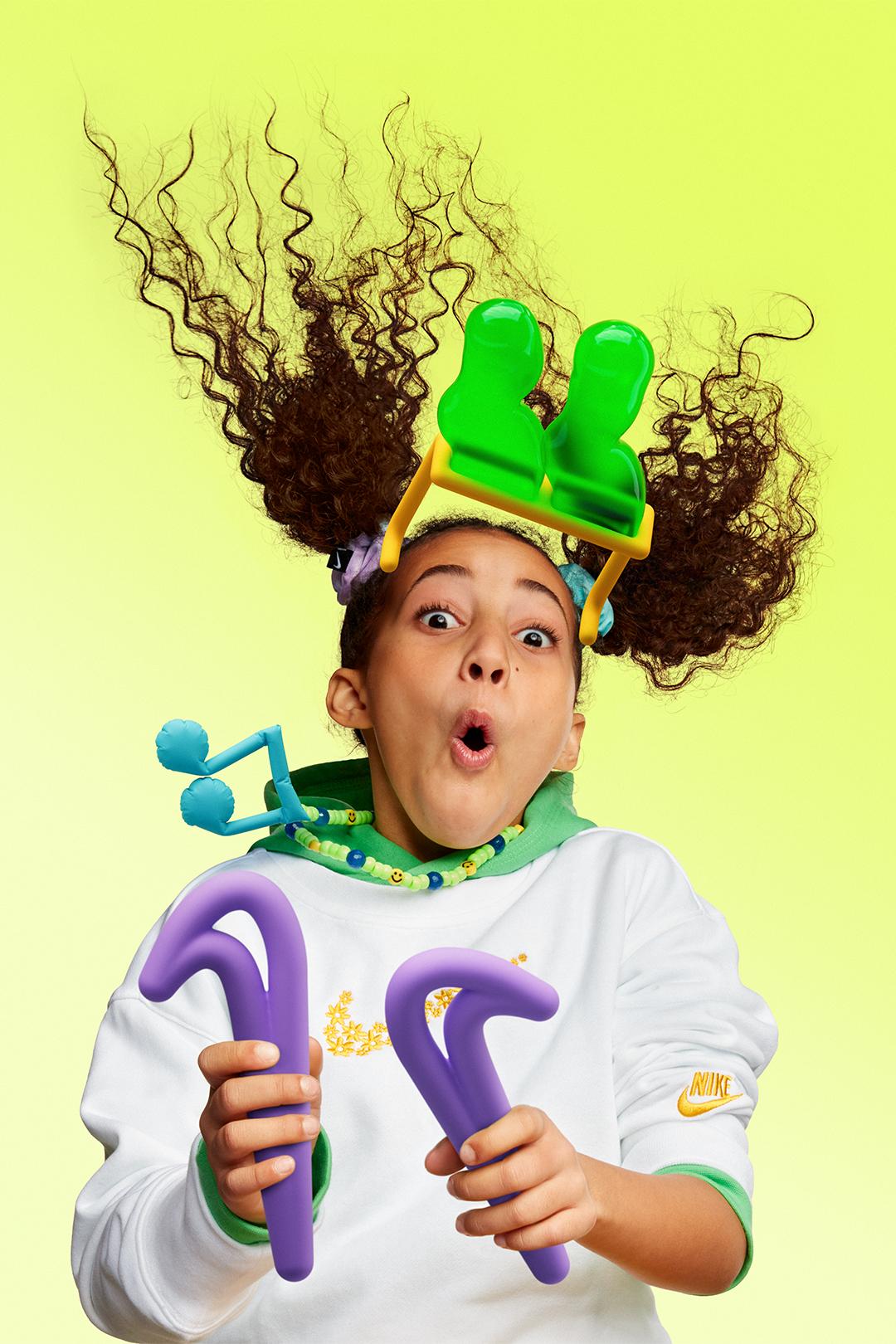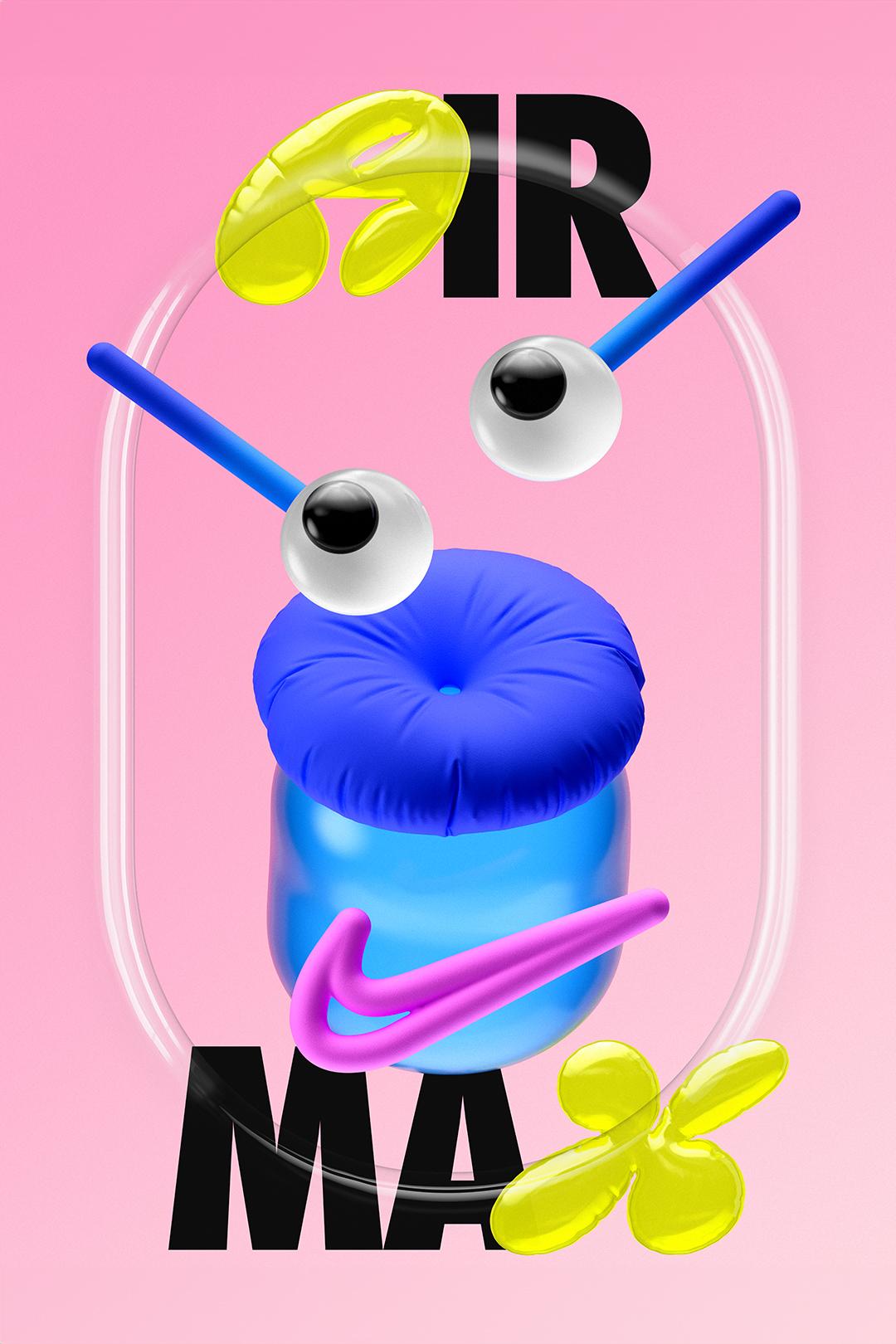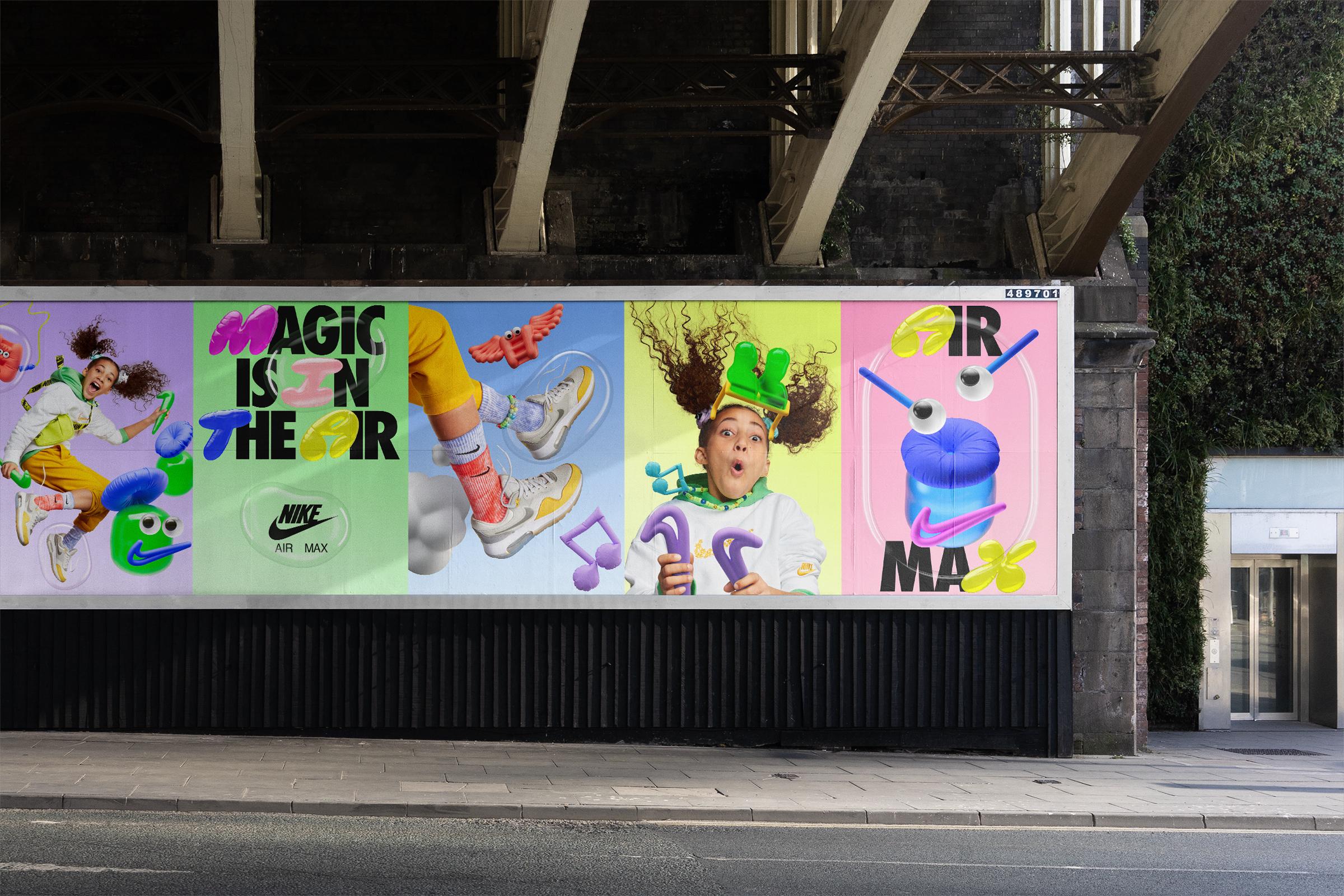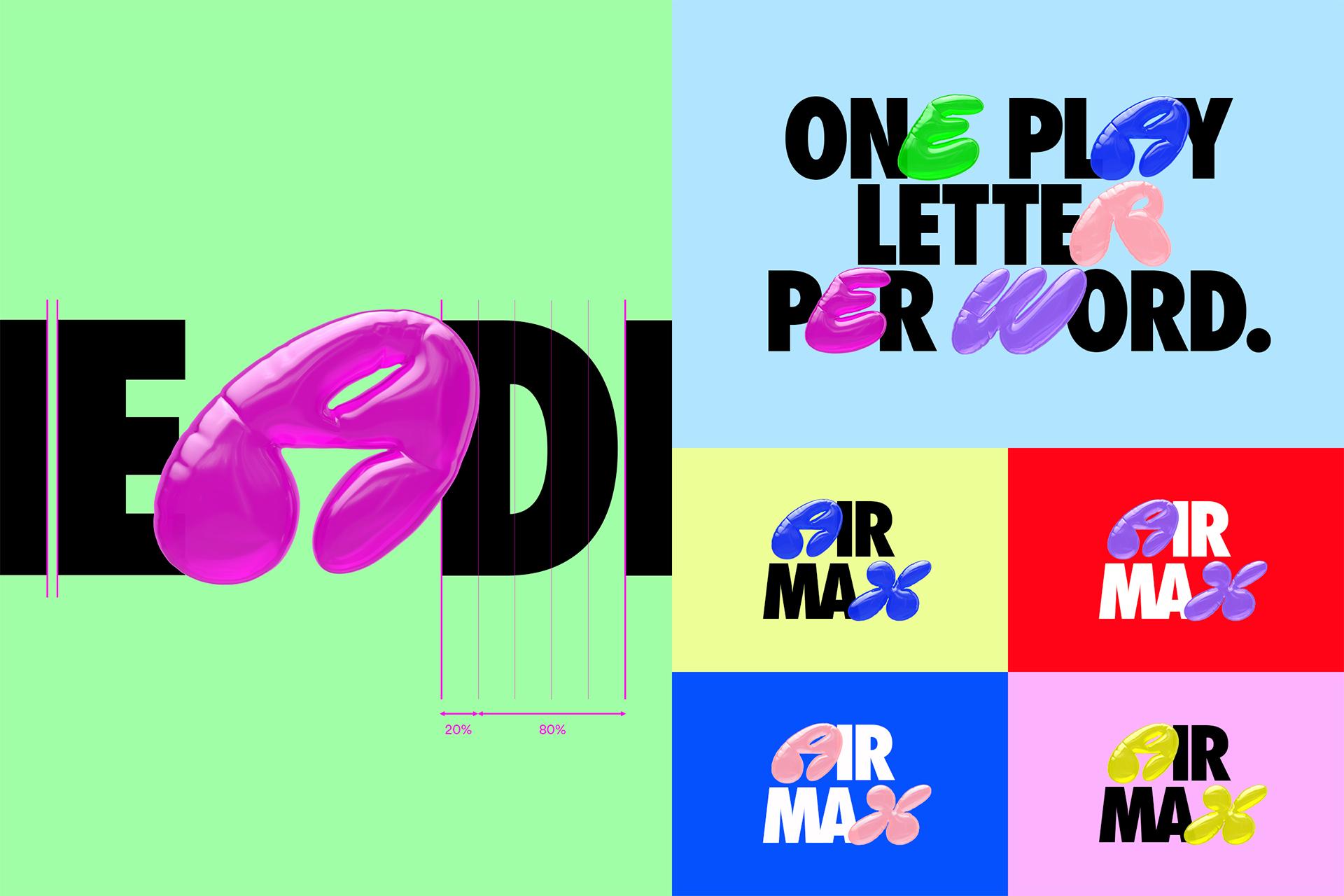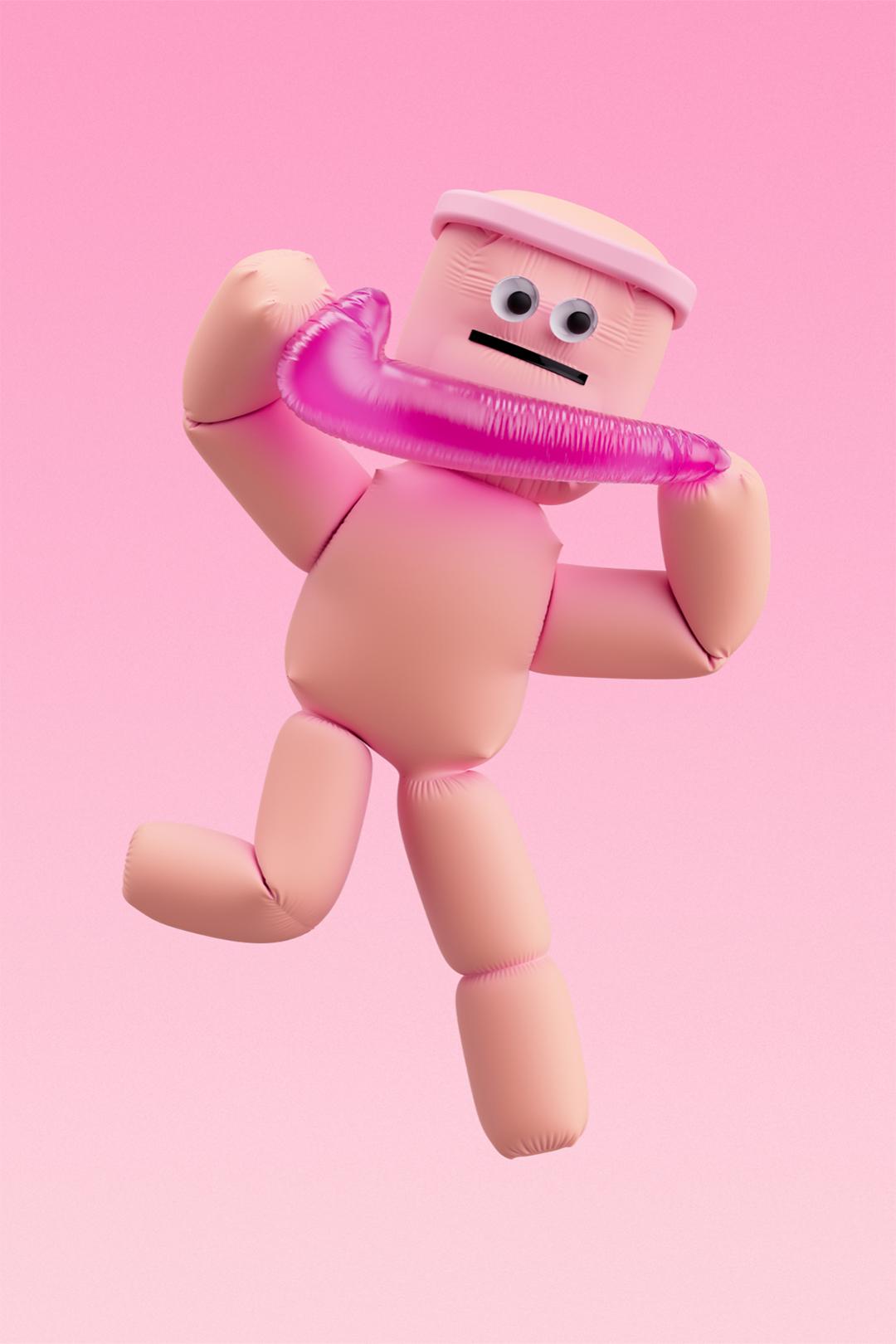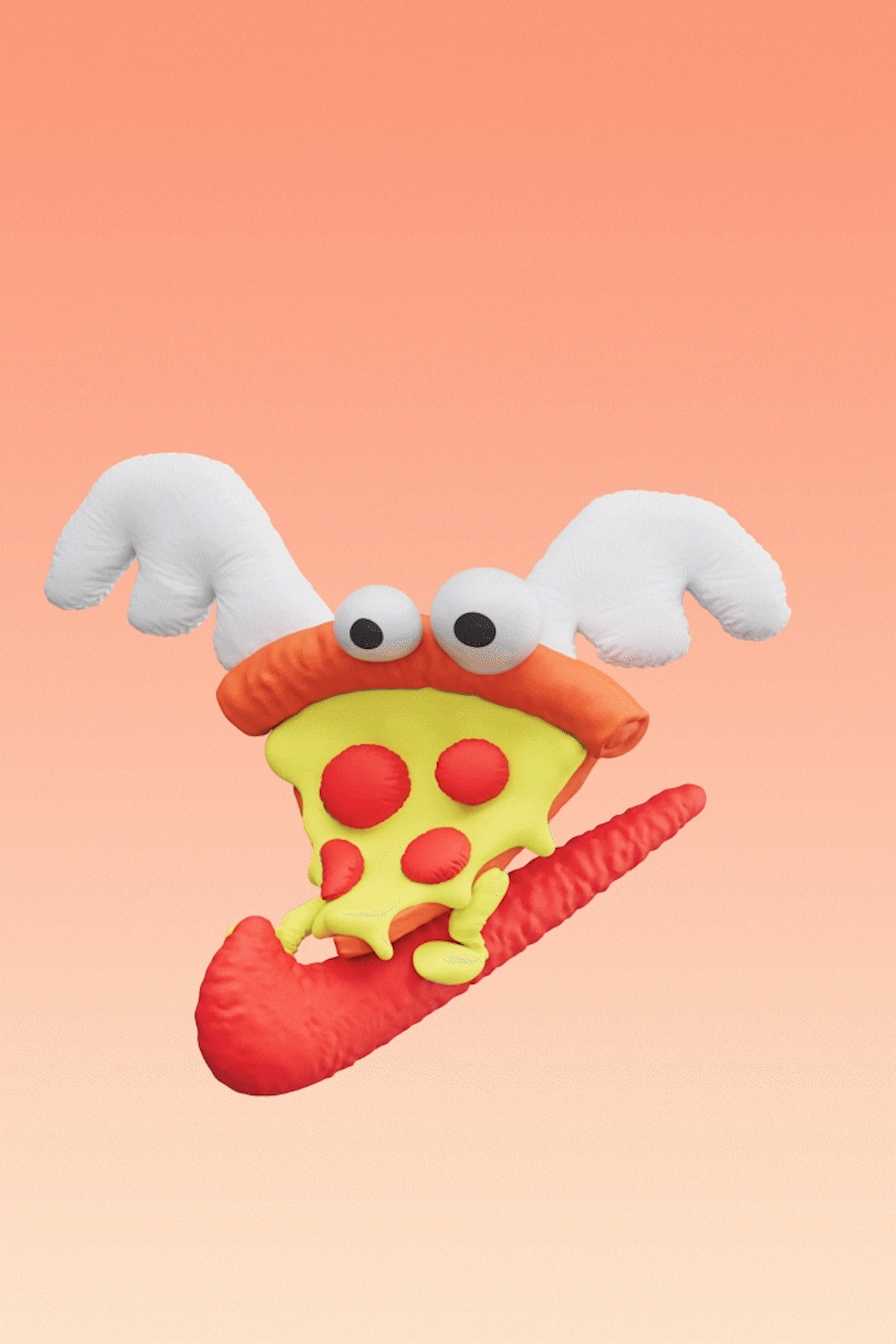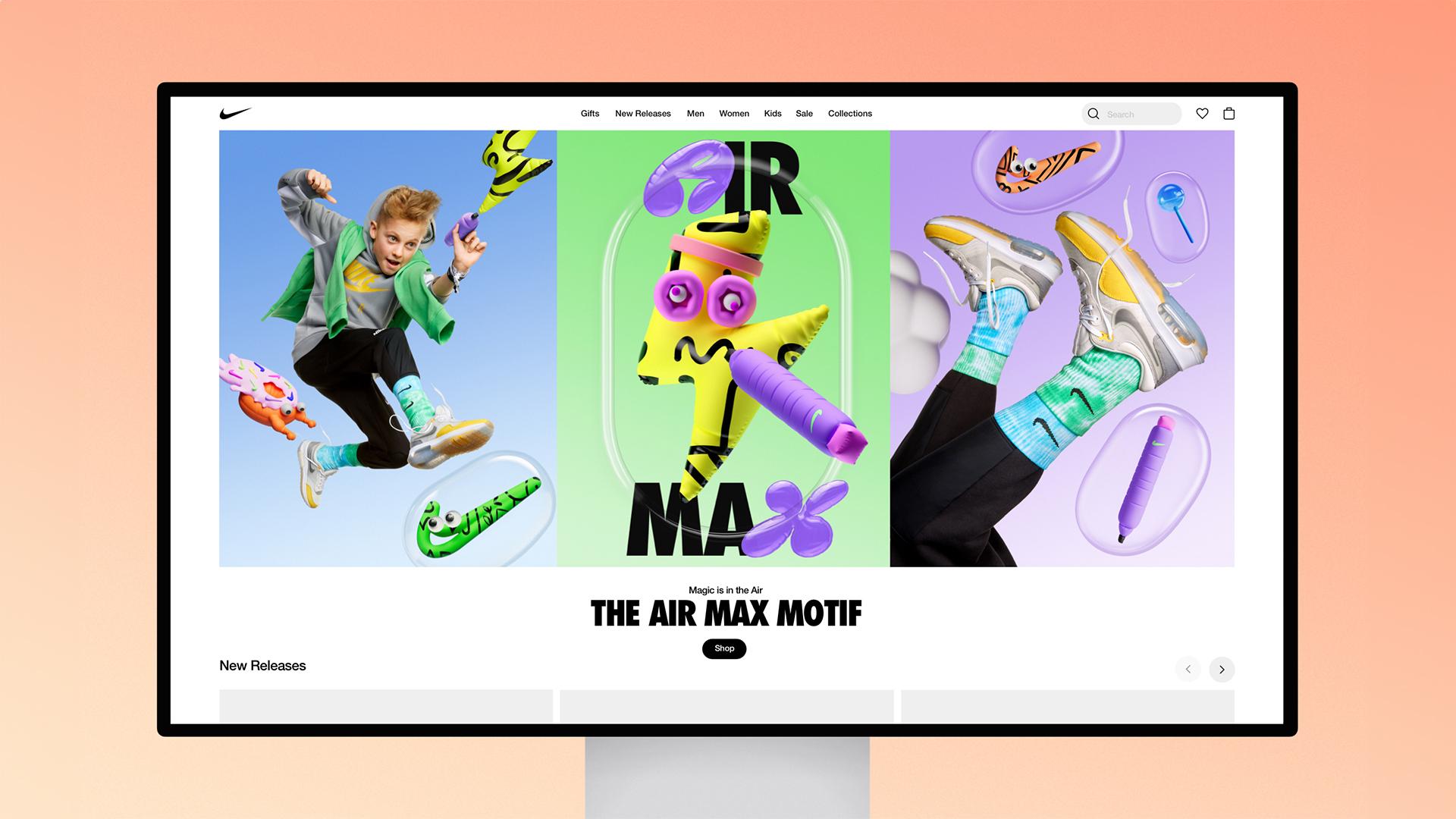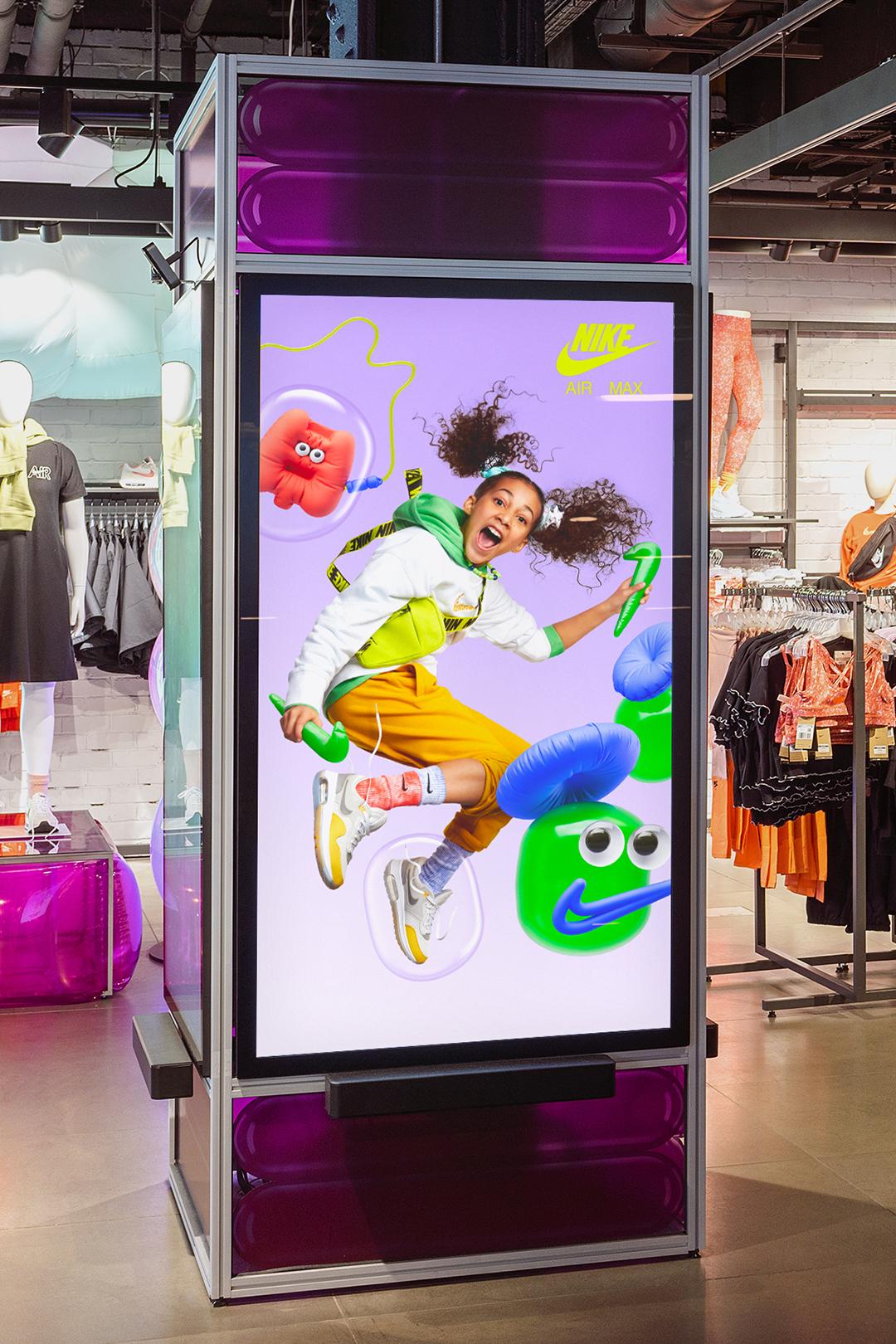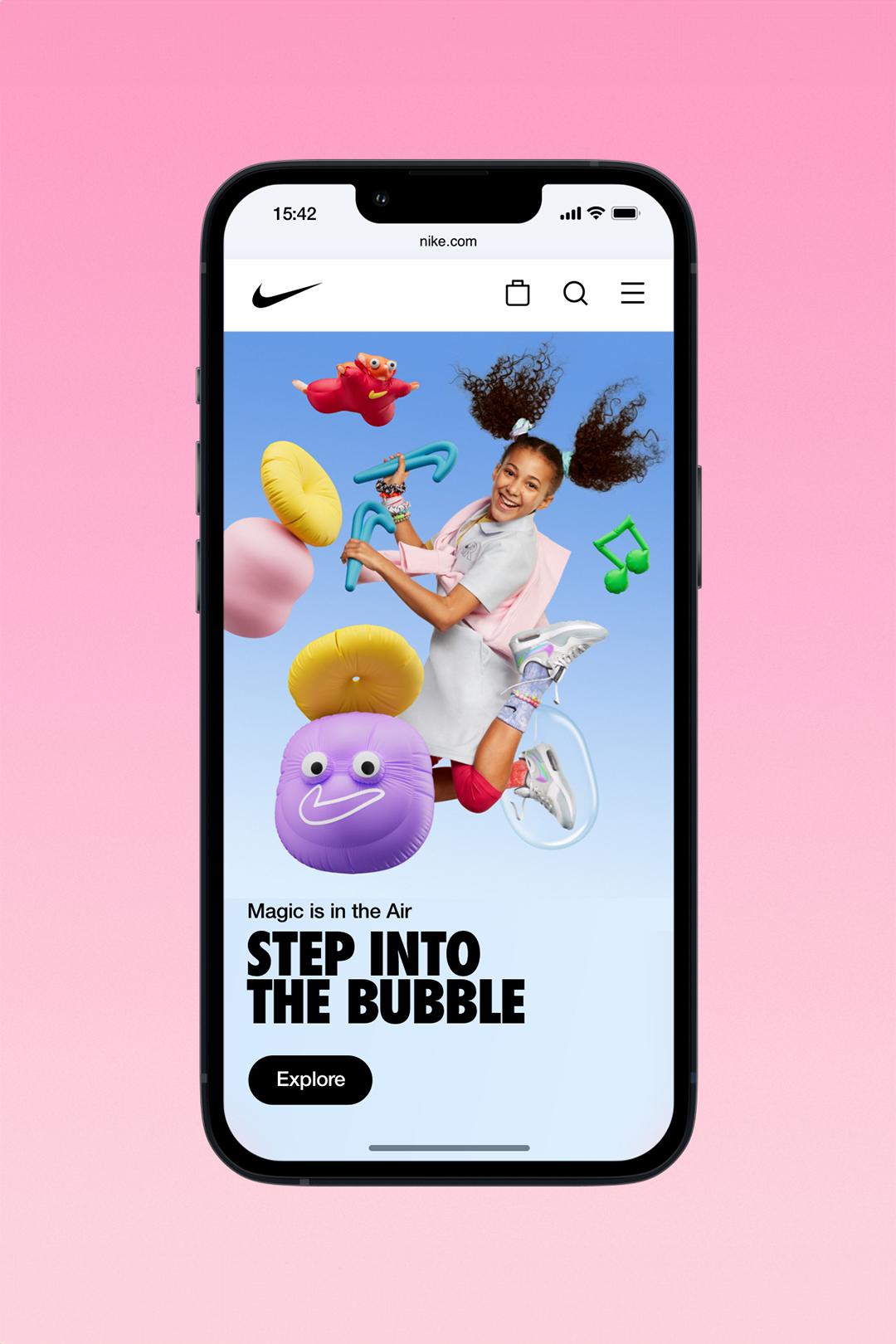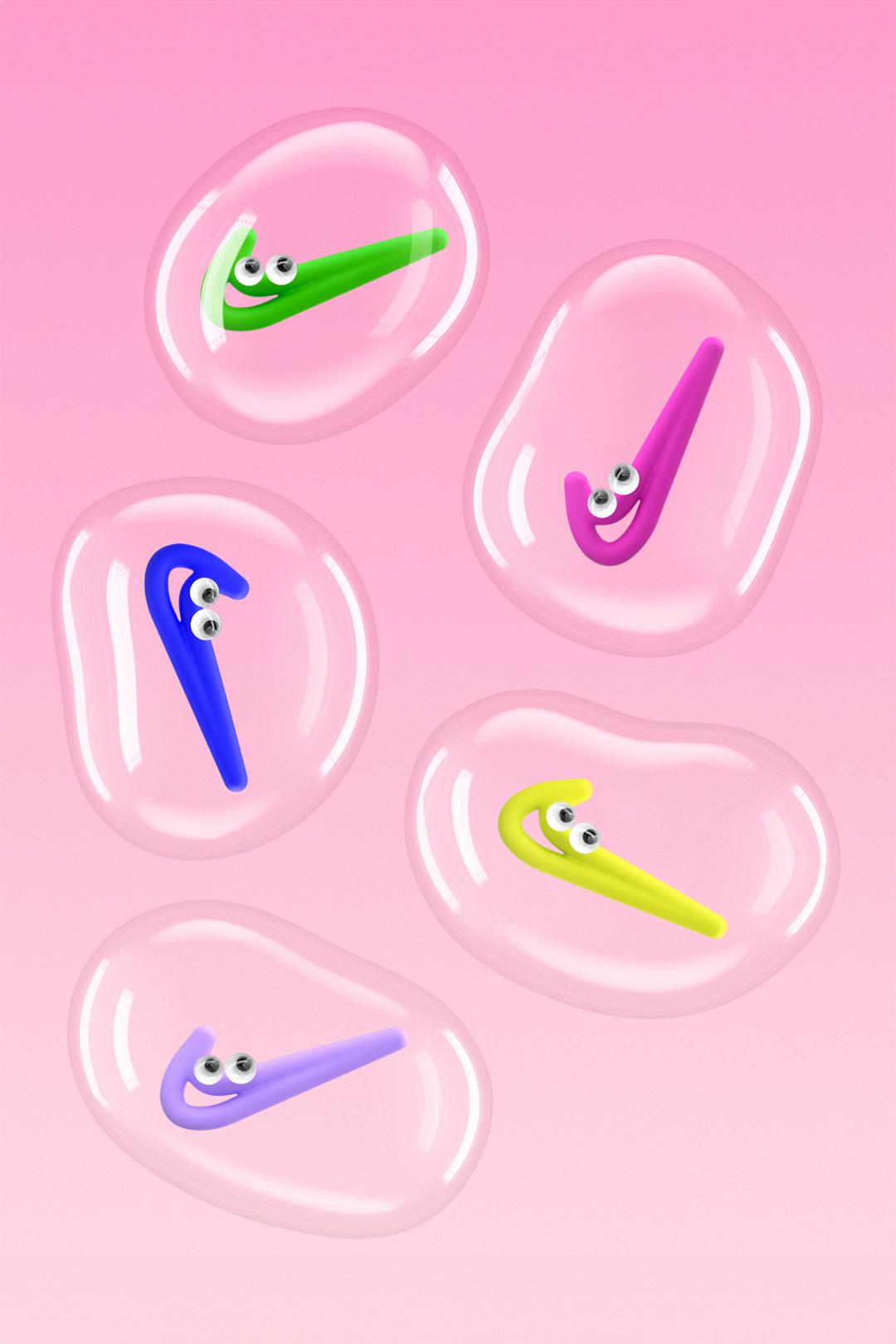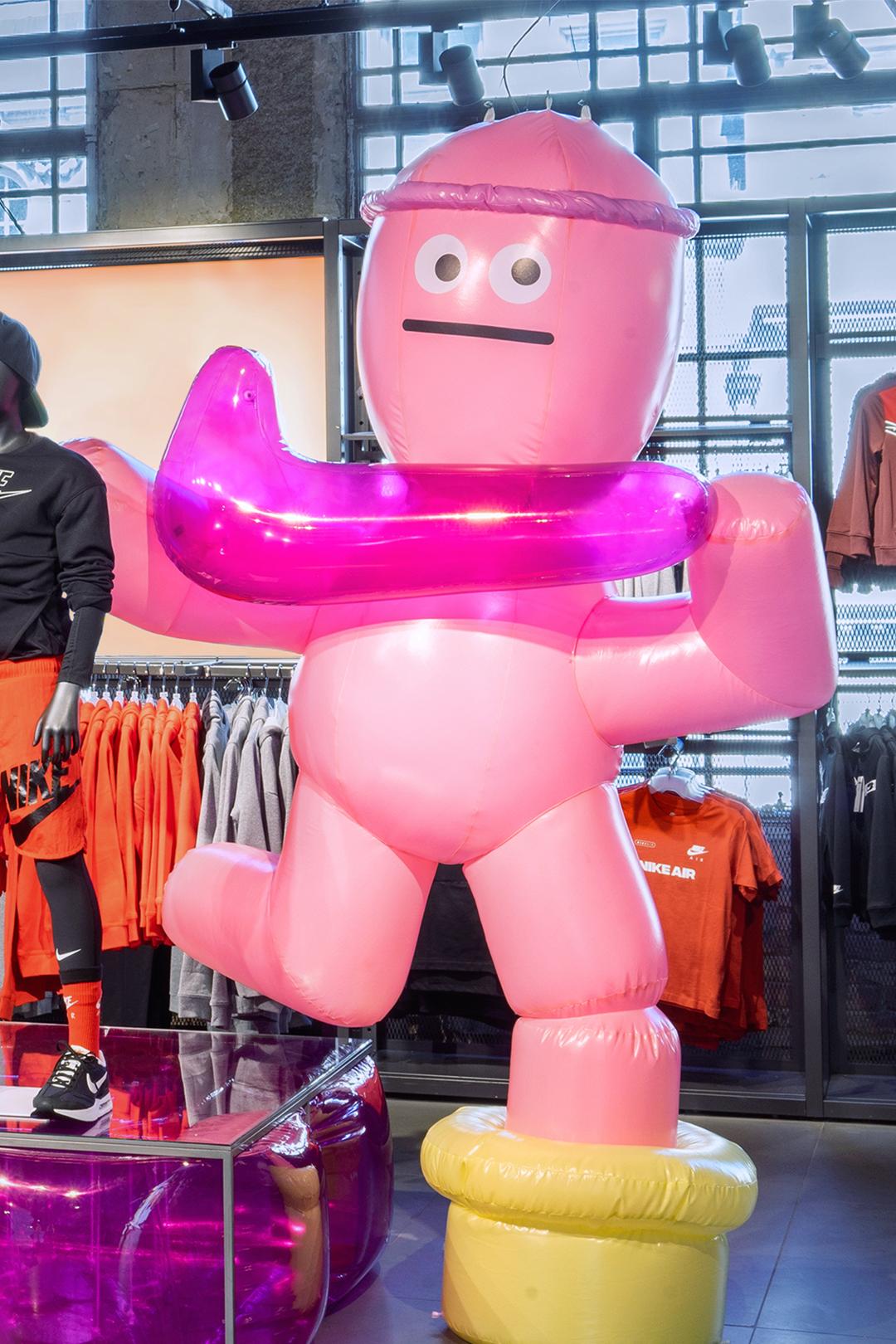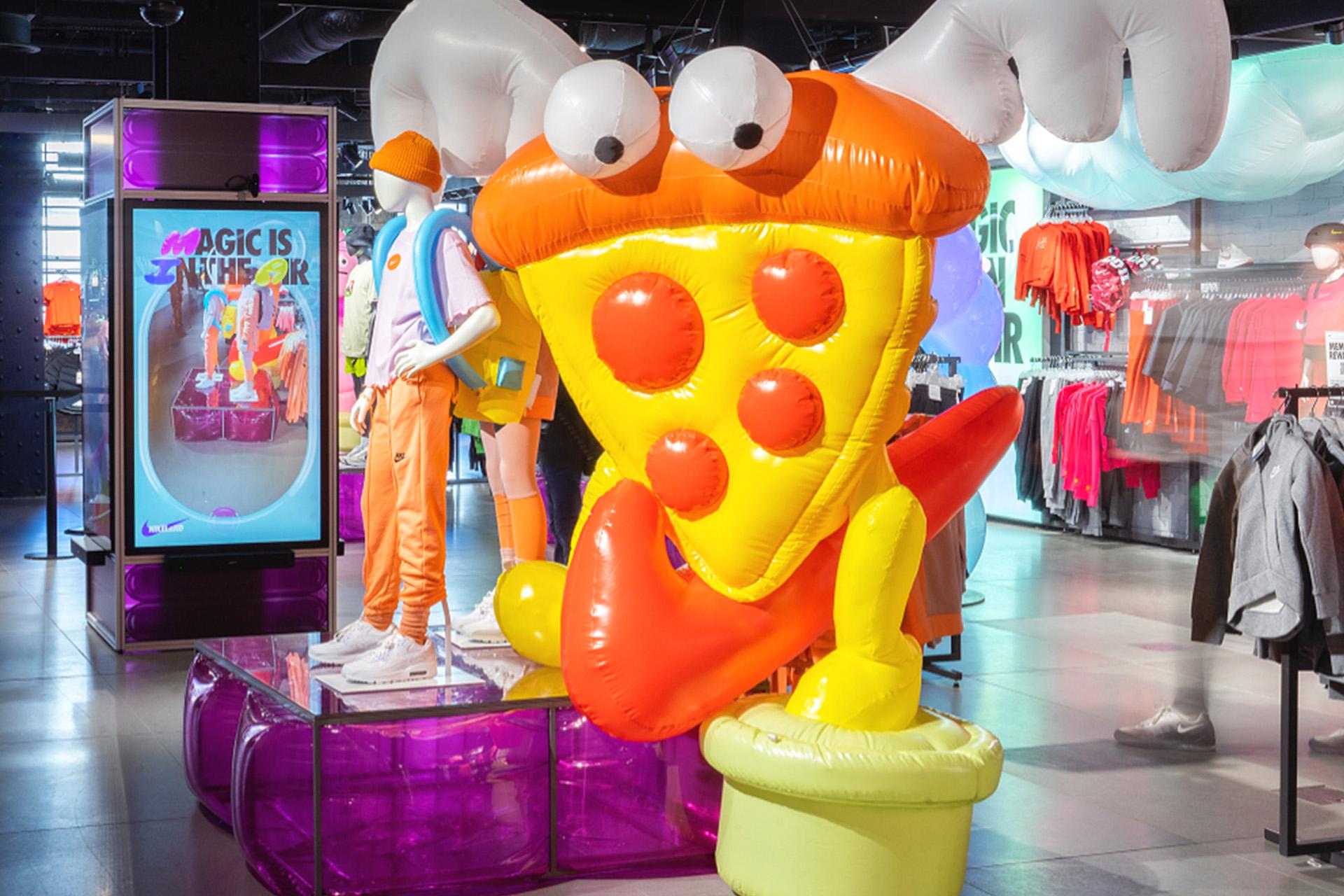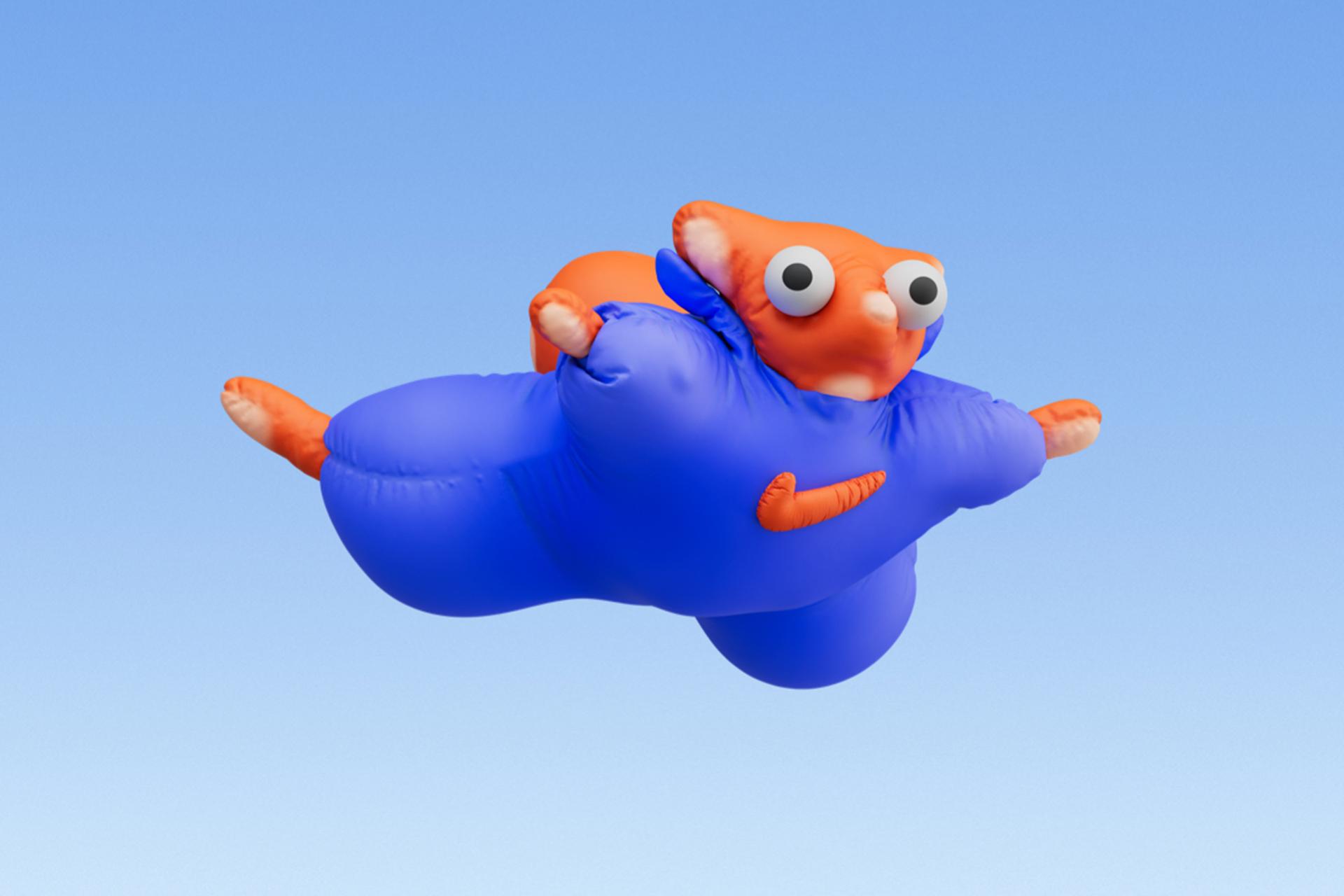 THE STORY
DEFYING GRAVITY
Our solution was to highlight Nike's 'Air Max' invention – the Air Max Motif – in imaginative ways that championed everyday play. We explored Air Max in its most abstract forms, injecting 'Air' into all of our creations. The Air Max Kids brand system was powered by a 3D bubble typeface, complete design system, and vast library of inflatable 3D characters and objects: dinosaurs, flying doughnuts, winged pizza, Nike ticks. Every element was 'bubble-versed', bursting with playful, unadulterated energy. We brought these aerated objects to life in an anti-gravity photoshoot, which featured two of the world's most inspiring young creatives: illustration artist Doodle Boy and musical virtuoso Nandi Bushell.
MAX IMPACT
The brand system appeared as part of a global seasonal campaign. This was rolled out digitally, in-store, OOH, and was integrated into Nike's first 'Nikeland' on Roblox. Immediately, we had lift off: we made over 7 million impressions, with interaction rates above 75%, and blown-up characters in Nike Town London and Paris House of Innovation. The global Nike team created toys out of the air character designs and used them in an Air Max 270 Go campaign.