Women Political Leaders
Using data to drive debate: equality is important, so why don't we have it?
Research suggests that an increase of women in leadership positions has a positive impact on business, politics, and the economy. So why, in the era of Time's Up and #MeToo, are we not seeing a rise in female representation?
Women Political Leaders (WPL) is the premier political women's network. Its influential members are perfectly positioned to lead the important debate around a more inclusive definition of power in business and politics.
The place to launch that discussion is at their flagship summit, the Women Leaders Global Forum (WLGF), to 400 of the world's most influential women from the fields of business, tech, academia and politics.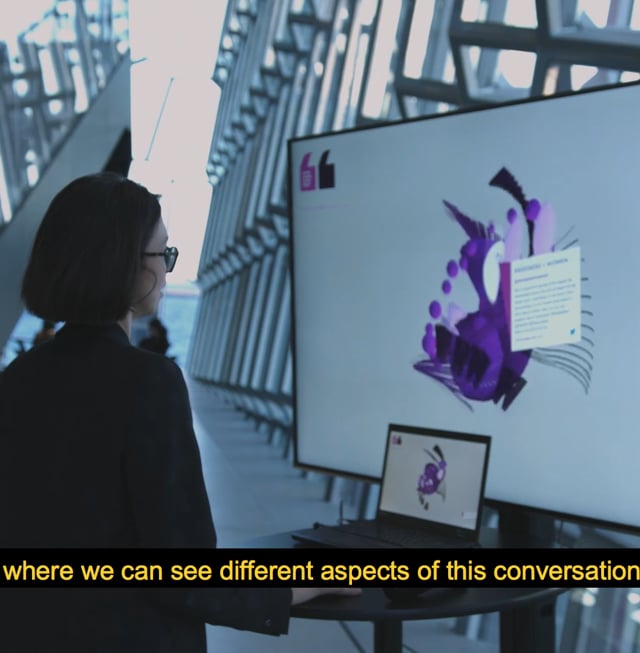 Starting the conversation
We recognized that WPL's greatest asset was its ability to amplify members' voices to call for change. Using this as inspiration, we created a new brand strategy, Power Together, which focuses on forging a new definition of power – that is more collaborative, inclusive and impactful.
The new identity builds on this by focusing on starting the conversation. The new logo, a distinctive quotation mark, positions the organization as the catalyst for debate on female representation.
Using new technology and progressive design, Landor has also created 'The Pulse' that translates social conversation surrounding women in leadership into a living brand asset.  Using cutting-edge technology and innovative design techniques, the visual expression tracks and visualises the conversation around women in leadership, in real time.
A finger on the pulse of world debate
This revolutionary tool uses data from the Twitter API and a sentiment algorithm to track over 10,000 conversations a day. The socially responsive design is a live and constantly evolving representation of the frequency of tweets and sentiment towards the movement's key values: success, community, power, leader, diversity, and change.
The aim of the The Pulse is to be a catalyst for action: to listen, learn and respond, according to the global conversation and serve as a visual reminder of our progress.
From this point on, WPL will continue to highlight the representation debate, inspiring its members to strengthen it whenever needed. Ensuring that the conversation never loses impetus. Showing the way toward real change.
The Pulse uses data from the Twitter API and a sentiment algorithm to track over 10,000 conversations a day.