Less
Making fine wine affordable for all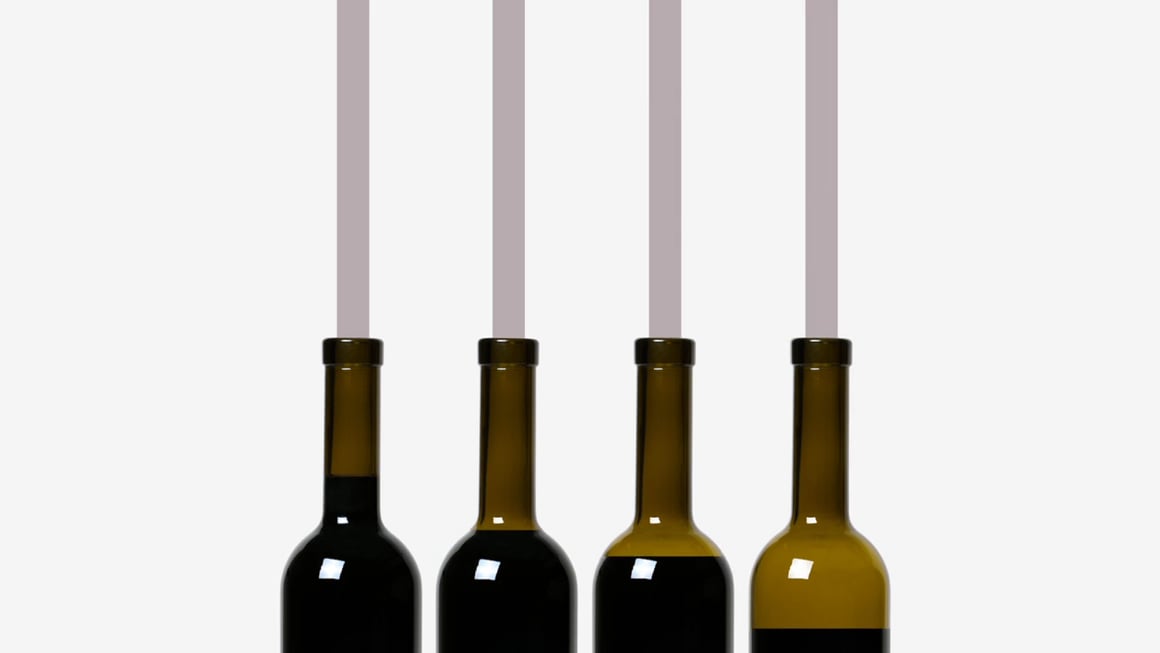 Opening the cellars
Less is the story of a wine lover who wanted to make good wine affordable for all. His idea was simple: remove the superfluous and keep the essential. By selling his wine in bulk, he aimed to reinvent the customer experience, inviting shoppers to refill their bottles directly from wooden casks at his shop.
Less is more
Although simple, the brand's identity quietly communicates its desire to provide only what is necessary. The mark has a special quality: It exists in the negative space. The identity is either sandblasted on bottles or cut out of recycled paper, so it appears only by removing material.
Special edition without excess
The packaging becomes bespoke with the Unique Drop gift bottle, whose label is customized by a drop of the wine it contains.
Simplicity beyond aesthetics
Less is truly an ecofriendly wine. When a bottle is reused, additional packaging becomes unnecessary. Additionally, the company uses recycled material, works with local craftspeople, reduces ink usage by using pigments developed from wine, and minimizes sulfites for a luscious organic product.
Challenging the standards
With Less' innovations, wine that would normally retail for 15 euros can now be sold for 5. And that's what less is all about: a luxurious wine made affordable by changing the rules of the game.
The D&AD Awards honored Landor's work for Less by featuring it in book for branding in 2014.