Central Park Conservancy
Using innovative design to change behavior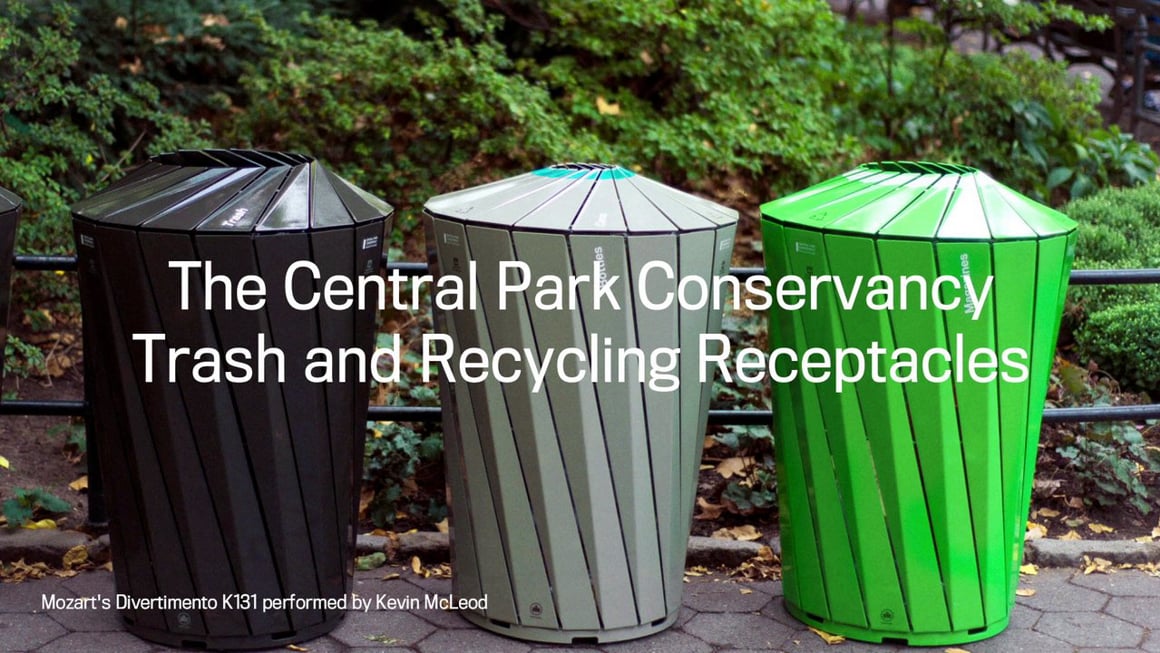 Making New York's Central Park more ecofriendly
Central Park Conservancy wanted a system to reduce trash within the park. With a grant from Alcoa Foundation and Alcoa Inc., Landor was enlisted to create a suite of three receptacles. Our design not only blends perfectly with the vernacular of the landscape—mimicking the look of the park's benches—but also encourages recycling through ease of use.
What we did
Research
Product design
Innovation
Prototyping
Green design
Production & materials consulting
Visual cues aid sorting
Landor designed receptacles whose tilted shape, spiral lids, and carefully positioned typography all draw the eye to their tops. Each bin is color-coded and has a different-sized opening to make sorting more intuitive.
Sourcing recycled and recyclable materials
Working with Alcoa, we selected an aluminum alloy that is both recycled and infinitely recyclable. Landor's green design and fabrication strategy qualify the receptacles for LEED certification points.
Beauty begets functionality
After installing the receptacles, Central Park saw a 35 percent increase in recycling—and a decrease in the number of rodents and pests. Strategic bin placement has allowed the park to cut down on the use of trucks to collect trash. Landor's design for the trio of receptacles won an inaugural Product Design Lion at the Cannes Lions International Festival of Creativity.