Aptiv
Launching a new mobility brand
Finding new roads
The automotive industry has given way to something new—the era of mobility. How could an established automotive brand define the future of this rapidly changing industry? Delphi Automotive decided to spin off its auto parts manufacturing and power train businesses into a new company, divesting it from its advanced software and electronics divisions. Landor branded both companies, setting them up for growth and success.
Meet Aptiv
For the advanced software and electronics company, we tapped into its standout strength: commercializing hardware and software innovation at scale. We created the brand idea—"Mobility. Done."—and the name—Aptiv—to capture the firm's ability to envision the future of mobility and make it real. Flanked by two orange points, Aptiv's wordmark conveys movement from point A to point B. The points incite action, create magnetism and establish a visual line of sight. On digital platforms, they become an interactive cue that consumers can touch and move.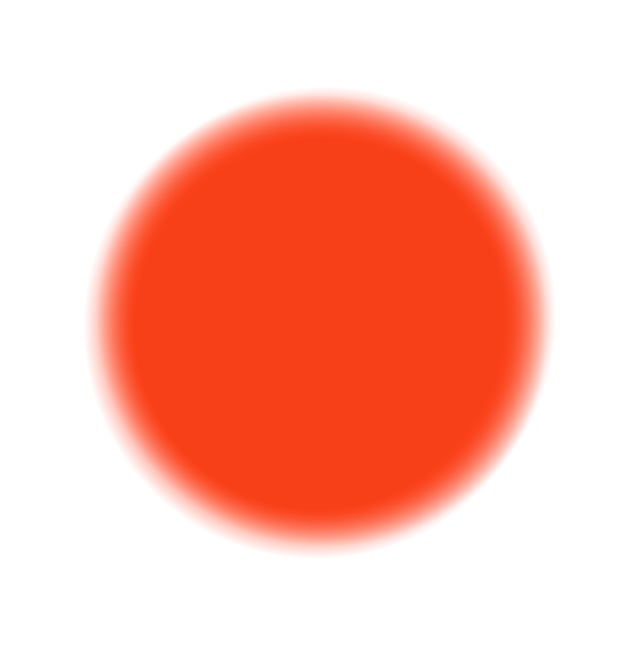 Flipping the switch
Aptiv launched internally with a 24-hour global program across 153 sites in 45 countries. We helped Aptiv and multiple agency partners plan and design everything from digital applications, signage, wayfinding systems and office environments to attire, swag, car wraps, stationery and marketing collateral. We even developed a proprietary mnemonic that became Aptiv's sonic cue and a ringtone for employees.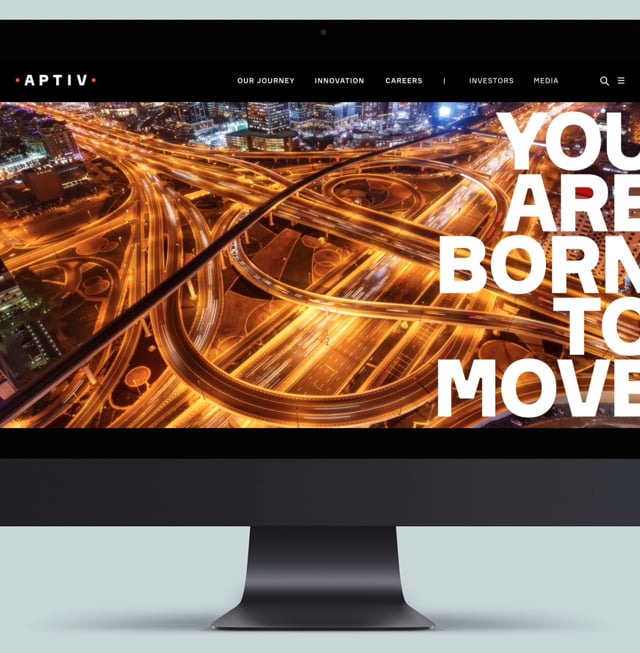 Steering cultural change
Aligning Aptiv's culture with its strategy was a critical step to success. Using our culture mapping tool, we guided Aptiv's executives through a culture platform to spark global behavioral change. Nearly 150,000 employees enthusiastically embraced the brand-led culture, including a new employee communications platform—GoAptiv—that attracted 11,500 employee users in just three months.
A launch of firsts
In a world dominated by Silicon Valley darlings such as Apple, Google, and Uber—companies still working to put a fleet of autonomous vehicles on the road—Aptiv's launch at the Consumer Electronics Show (CES) was groundbreaking. In partnership with Lyft, Aptiv offered rides in autonomous vehicles to conference attendees at 20 different locations around Las Vegas. The activation was the first fully automated point-to-point ride-hailing experience in CES history, demonstrating the future of automated mobility on-demand.
Aptiv provided over 400 self-driving rides at CES, earning a 4.99 rating from riders; 99% of the rides were fully autonomous.
Results
From spin-off decision to launch, Landor brought Aptiv to life across six continents in just seven months. With the second highest share-of-voice, Aptiv is a leader in the mobility space and has appeared on Fast Company's list of Most Innovative Companies. Twice. Its partnership with Lyft was so successful that the companies launched a multiyear deal, providing on-demand rides to visitors in Las Vegas.  "Aptiv represents the future of mobility. Landor's work on the brand puts a spotlight on our commitment to innovation and change." Rachelle R. Valdez VP, Marketing and Communications Aptiv