WPP unveils the branding for its newest agency, Wunderman Thompson
Exclusive: it's "a creative, data and technology" shop
Two months after confirming its plans to merge Wunderman with J. Walter Thompson, WPP has officially released the new identity for Wunderman Thompson, a company produced by the union of history's first creative agency and the firm that pioneered direct marketing.
The full brand identity, revealed to employees and the public today, includes a new website, logo and positioning statements drafted to define a business with roughly 20,000 employees in 200 locations across 90 markets.
Wunderman Thompson calls itself "a creative, data and technology agency" that specializes in "inspiring growth" for "ambitious brands." These phrases, along with a series of four key cultural "behaviors," support the combination of creative talent and technological capabilities that are central to the WPP mission laid out in CEO Mark Read's investor day conference presentation last December.
Design firm Landor crafted the visual components of this package.
The new branding's prominent plus sign, or "inspiration mark," is meant to convey the competitive edge that Wunderman Thompson brings to clients by combining Wunderman's data proficiency with JWT's creative skills.
"It's a really nice, visual way to communicate," Wunderman Thompson global CEO Mel Edwards told Adweek. She said the sign will be applied selectively to things the organization finds "outstanding or inspiring," be they campaigns, cultural moments, or individual employees' accomplishments.
Edwards said this new advertising entity is not the result of a takeover but rather that of "two agencies coming together" to better serve a group of clients that includes shared global accounts such as Shell, Nestle and Johnson & Johnson.
"It's mutual respect from both sides. There were so many synergies, but we come at things very differently," said Edwards, noting that chairman and former JWT CEO Tamara Ingram first suggested the shared name. According to the new chief executive, who succeeded Read atop Wunderman last September, clients responded to news of the proposed merger by agreeing that "it absolutely makes sense" in today's market.
She compared the process to creating "a startup with 20,000 people."
This is no simple task, and Edwards acknowledged the inherent complexity of combining legal, IT, HR and infrastructure operations for two well established standalone companies. "Even having a Wunderman Thompson email address is not as quick as turning a switch," she said.
Today, staff at Wunderman headquarters in New York officially moved into the Lexington Avenue high rise that has served as JWT's home base since 1981. And while leadership looks to integrate most teams during the first half of 2019, the process of combining the two agencies in every region remains in its early stages, with Edwards and Ingram aiming to achieve a balance "based on clients and the capabilities we need in [each] office."
The two executives have held a series of town halls and provided employees with updates in the interest of transparency since news of the merger first broke.
In the past, Wunderman has often flown under the radar, playing a critical supporting role to other agencies both within and beyond WPP. The holding company often pitched its not-so-secret data weapon to many would-be partners as a valuable addition to the services of a standard creative or media shop. Now, Edwards says Wunderman Thompson—much like VMLY&R—will "offer to existing clients or new clients the opportunity to have everything in one house."
"I think creativity sets us apart," she added, stating that this principle applies to the new company's consulting and ecommerce operations in addition to more traditional work associated with JWT.
On that note, Edwards said the four behavioral guidelines Wunderman Thompson has established for its employees—Listen, In It Together, Creative Bravery, and Do the Right Thing—will help the agency and its clients "see the world differently and reject conventional thinking" in order to achieve their shared goals for growth.
Company leadership was careful to describe these concepts as behaviors rather than values because the former is more action-oriented, and it can define the way Wunderman Thompson approaches both its clients' business challenges and its own teams' interactions with one another.
"For us, it's really about making sure we are pushing ourselves," Edwards added.
When asked how the new organization differs from the two that combined to create it, Edwards said Wunderman Thompson's offering will touch upon "the entire ecosystem, from brand all the way through to customer" by combining JWT's focus on brand messaging and Wunderman's consumer engagement expertise under one roof.
Below is a reel of recent work from the now-joined agencies.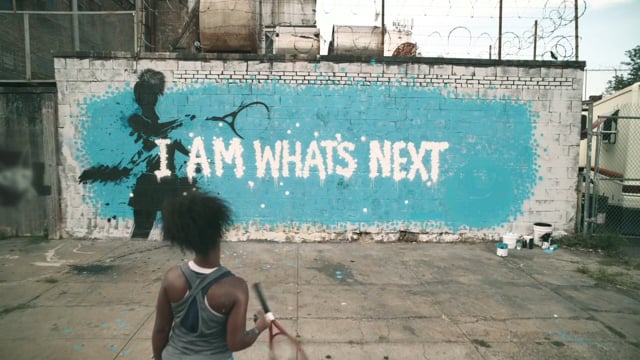 The ultimate sign of this project's success, according to its leader, will be the establishment of a single culture that combines the best elements of the two.
"We have to have a fantastic culture, because if we have that, then we have everything else," Edwards said. "That will come in time; it's not going to happen overnight."
Source: Adweek
Author: Patrick Coffee