Landor and Y&R Paris take home silver Effie for Volvic
PARIS (28 November 2017) — The "volcanic" positioning and brand story created by Landor and Y&R Paris for Volvic (Danone) has been awarded a silver Effie in the food category. This new honor further illustrates the proven effectiveness and success of the brand's campaign and identity.
Based on the premise of awakening the volcanic strength within each of us, Volvic—an iconic brand more than 50 years old—has added 400,000 households to its customer base and increased sales volume by 24 percent in just two years, as reported by Volvic France.
The repositioning began with a retelling of Volvic's volcano myth through an ad campaign by Y&R Paris titled "The Giant" and Landor Paris worked to restore the brand's appeal with a new visual identity. The team then focused on activating individuals' inner strength through the social media campaign #AwakenYourVolcano. This motif was extended through every brand touchpoint, from media presentations to a Unicef partnership to Volvic's packaging and design.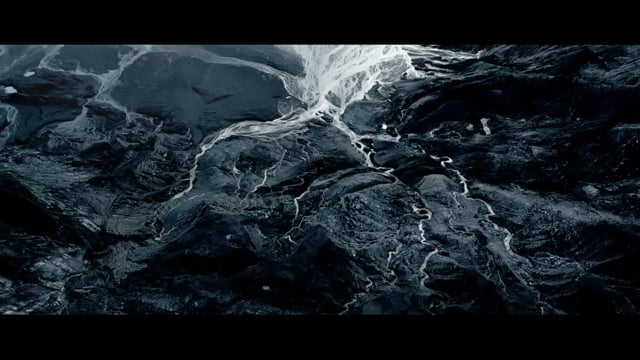 The revitalized brand has enjoyed equally strong success in the United Kingdom and Germany.
Since its launch in 2014, the new Volvic platform has received numerous industry honors, including:
Epica Awards: Gold and bronze
D&AD: Wood Pencil
Cresta Awards: Gold
Clio Awards: Silver and bronze
Cristal Festival: Sapphire and emerald
Hit Parade CB News: Four stars
Grand Prix Stratégies de la Publicité
Club des Directeurs Artistiques: Selection
Grand Prix Stratégies du Design: Two mentions
Most recently, the brand was accorded top honors at the Grand Prix Data et Créativité awards. 
Read more about Landor's work with Volvic.
For more information, contact:
Landor Paris
Hanna Berthaut
Tél: +33 (0)1 53 34 32 52 / +33 (0)6 22 73 18 59
hanna.berthaut@landor.com

Y&R Paris
Sandrine Delabre
Tél: +33 (0)1 46 84 30 57 / +33 (0)6 26 52 01 37
sandrine.delabre@yr.com
About Landor
A global leader in brand consulting and design, Landor helps clients create agile brands that thrive in today's dynamic, disruptive marketplace. Our work enables top brands—from Barclays to BMW and Tide to Taj—to stand for something while never standing still.
Landor's branding services include insights and analytics, strategy and positioning, brand architecture, innovation, identity, prototyping, naming and verbal identity, packaging, adaptation and implementation, environments and experiences, and new and interactive media.
Founded by Walter Landor in 1941, Landor pioneered many of the research, design, and consulting methods that are now standard in the branding industry. Today, Landor has 26 offices in 19 countries, working with a broad spectrum of world-famous brands. Clients include Adecco Group, Airbus, Bayer, BBC, BP, Citroën, Danone, Emaar Properties, Etihad Airways, Lavazza, Nike, One&Only Resorts, Procter & Gamble, Siemens, and Tata Group.
Landor is a member of WPP, the world's largest marketing and communications firm. For more information, please visit Landor.com and follow Landor on LinkedIn, Facebook, Twitter, and Instagram.