Landor helps the Australian Open change the game
MELBOURNE (4 October 2016) — Landor Australia has partnered with Tennis Australia to create a vibrant new identity for the Australian Open, reinforcing the event's reputation for delivering world-class experiences to fans and players.
Landor was tasked with enhancing Australia's premier sporting event as an entertainment brand that connects with new audiences and creates a world of tennis around them. Tennis Australia CEO Craig Tiley noted, "The Australian Open is renowned as one of the most innovative sports and entertainment events in the world. To ensure we optimize the many new media opportunities available now and in the future, we also needed to evolve our look and feel, making them more relevant globally and more adaptable in an increasingly digital world."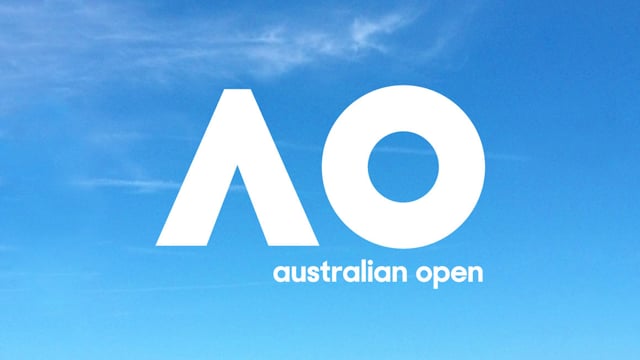 He continued, "The result is a dynamic new look that will give us the flexibility to engage more deeply with our fans, our partners, and the players. It's fresh, fun, and playful—just like the Australian Open itself."
Dominic Walsh, managing director of Landor Australia, wanted the new identity to support the Australian Open's reputation for innovation. He explained, "While the brand needed to remain simple and recognizable, it also needed to be given the flexibility to be agile—adapting and responding to any environment."
Nick Davis, Landor Melbourne's general manager, added, "We wanted to create a living system which could animate and move in accordance with the dynamic of the game itself. It's a bold, energetic, and active identity that reflects this leading sporting experience that embodies Australia.
"The simplicity of the mark gives it the license to do almost anything. It's not only a shorthand to the Australian Open, it's a mark that is a timeless icon that can be the vehicle of constant reinvention," Davis concluded.
Australian Open 2017 will be held at Melbourne Park from 16–29 January 2017. Visit www.ausopen.com for more information.
For more information, contact:
Ashling Withers
Marketing Manager
+61 2 8908 8740
Ashling.Withers@Landor.com
About Landor
As a global leader in brand consulting and design, Landor helps clients create agile brands that thrive in today's dynamic, disruptive marketplace. Our work enables top brands—from Barclays to BMW and Tide to Taj—to stand for something while never standing still.
Landor's branding services include strategy and positioning, identity and design, motion graphics, brand architecture, prototyping, innovation, naming and verbal identity, research and analytics, environments and experiences, engagement and activation, and interactive and media design.
Founded by Walter Landor in 1941, Landor pioneered many of the research, design, and consulting methods that are now standard in the branding industry. Today, Landor has 27 offices in 21 countries, working with a broad spectrum of world-famous brands. In Australia, these brands include AIS, City of Melbourne, Downer Group, IAG, Microsoft, News Corp, and Procter & Gamble.
Landor is a member of WPP, the world's largest marketing and communications firm. For more information, please visit Landor.com and follow Landor on LinkedIn, Facebook, Twitter, and Instagram.
© 2016 Landor. All rights reserved.