Landor creates new brand identity for Iraq and Afghanistan Veterans of America
NEW YORK (25 May 2011) – Landor, a brand consulting and design firm and the Iraq and Afghanistan Veterans of America (IAVA), the first and largest organization for veterans of the wars in Iraq and Afghanistan, introduced a new brand identity for the organization created by Landor.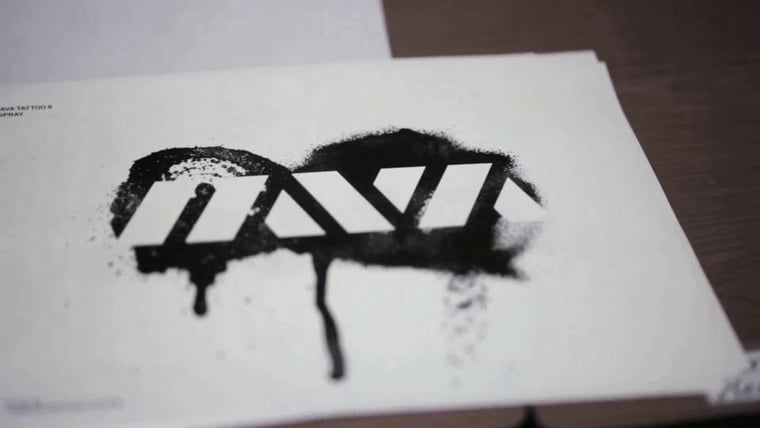 Following the September 11, 2001 terrorist attacks on US soil, more than two million soldiers from all five branches of the military have been deployed to fight in Operation Iraqi Freedom and Operation Enduring Freedom in Afghanistan. IAVA is the only organization that provides a robust support network for Iraq and Afghanistan veterans from their deployments, through their transition home, and throughout the rest of their lives. United by the mantra, "We've Got Your Back," the organization strives to build a lasting community for veterans and their families by supporting new veterans in the areas of health, education and employment. IAVA has a growing organization with over 200,000 veteran members and supporters nationwide.
With a very clear understanding of its personality and audience, IAVA came to Landor in late 2010 for a new visual brand identity that better reflects who they are and what they stand for. Landor's goal was to create something that captured this new generation of veterans' unique diversity, energy, and youth. The result is a visual brand identity system that is bold, honest, and direct.
"We're really honored to create the brand for such an important organization," said Paul Owen, executive creative director at Landor's New York office "We couldn't help but be inspired by the IAVA and its members and wanted to capture the respect and recognition they deserve through an identity that would become a symbol of pride and a badge of honor, one they would be proud to wear the rest of their lives."
The new brand identity is made up of a word mark using the organization's initials, in a treatment reminiscent of the military ribbon bars awarded to service members. Consistent with the spirit of the organization, the new brand identity is meant to be of the people and for the people. IAVA members ultimately own it and they are encouraged to make it their own. For this reason, the word mark is intentionally flexible so that it can change depending when and how it's used. It can be buttoned-up for official duties or roll its sleeves up and be more personalized when at work in the field.
"We wanted to capture the dynamism of our members in an easily recognized symbol that for so many IAVA members is badge of honor and pride. This identity is equally symbolic of a new social movement to rally the country and educate Americans about who we are and what we stand for as veterans. As the nation moves to close the chapter on these wars, we are more committed than ever to keeping the veterans' movement at the center of the national dialogue so all veterans and military families get the care and support they deserve. Landor has been an incredible partner in this endeavor. Their team has set the standard for the rest of the corporate world to step up and serve this newest generation of veterans and their families," said IAVA founder and executive director Paul Rieckhoff.
Other elements of the look and feel developed by Landor include a color palette reflective of the organization's values. Two complementary tones of green will be used across platforms, including the organization's very strong social media channels; a dark green represents strength, heritage, and muscle, while the accent green reflects the energy and forward momentum of a new generation of veterans.
The new identity is being implemented across all of the organization's channels, including IAVA.org, beginning today. The new identity will also be featured on Miller High Life's packaging during the summer months, in support of it "Give a Veteran a Piece of the High Life" program.
About IAVA
Iraq and Afghanistan Veterans of America (www.IAVA.org) is the country's first and largest nonprofit, nonpartisan organization for veterans of the wars in Iraq and Afghanistan and has more than 200,000 Member Veterans and civilian supporters nationwide. Its mission is to improve the lives of this country's newest generation of veterans and their families.
About Landor
As a global leader in brand consulting and design, Landor helps clients create agile brands that thrive in today's dynamic, disruptive marketplace. Our work enables top brands—from Barclays to BMW and Tide to Taj—to stand for something while never standing still.
Landor's branding services include strategy and positioning, identity and design, brand architecture, prototyping, innovation, naming and verbal identity, research and analytics, environments and experiences, engagement and activation, and digital and media design.
Founded by Walter Landor in 1941, Landor pioneered many of the research, design, and consulting methods that are now standard in the branding industry. Today, Landor has 27 offices in 21 countries, working with a broad spectrum of world-famous brands. Clients include Barclays, Bayer, BMW, BP, Diageo, FedEx, GE, Intuit, Kraft Foods, Procter & Gamble, Samsung, Singapore Airlines, and Taj Group.
Landor is a member of WPP, the world's largest marketing and communications firm. For more information, please visit Landor.com and follow Landor on LinkedIn, Facebook, Twitter, and Instagram.
© 2011 Landor. All rights reserved.