Bringing home the Cannes metal
We're thrilled to announce that the Landor family was awarded four Lions at the 2016 Cannes Lions International Festival of Creativity.
Lois Jacobs, CEO of Landor, reflected on the extraordinary strength and talent of the Landor network: "For the past two years we have been the most awarded branding and design consultancy at the Cannes festival. This shows not only the dedication and creativity of our designers, strategists, and client managers, but also the rigor and relevance of our work."
Peter Knapp, chief creative officer at Landor, agreed: "I could not be prouder of our work this year. We've taken our past Cannes legacy and built upon it, showing that year after year, we continue to be both progressive and innovative in our field."
See below for more information about each award.
A silver Lion and a bronze Lion for 20/80
From low-fat and organic to gluten-free and sugar-free, healthy eating can be complicated. An entrepreneur came to Landor with a solution to this dilemma, creating crystal-clear concepts that use vegetables as main ingredients (80 percent) and richer foods as toppings (20 percent). It was a great idea, but without a brand. To help the concept stand out in a crowded market, Landor translated the idea directly into the name: 20 percent rich toppings plus 80 percent vegetables…say hello to 20/80.
The next step was to keep it simple. The idea of 20/80 is conveyed through the brand's words, look and feel, and photographic style, focusing on the playful, healthy, delightful, and indulgent aspects of eating.
A bronze Lion for Dark London
As an international design studio with clients, colleagues, and guests visiting from all over the world, Landor London set out to give its guests something tangible and highly unique to enrich their London experience and show them more than just the sites and stereotypes depicted in guidebooks. The Dark London book had to feel like the underground Bible of London.
We collaborated with some of London's hottest art school miscreants to amplify that sense of darkness. They painted, sketched, and photographed, searching for brooding malevolence and emotional resonance to create pieces that intrigue and unnerve in equal measure. These hidden London storytellers revealed the dark stuff, the 3:00 am stuff, the stuff that smells. The results? Fascinating and unexpected, showing London as a hard city that gets under your skin and beneath your fingernails. Think you know London? Think again. We do things differently here. We don't care if you like it, we just want you to feel it.
A bronze Lion for ITV2
The naughty sibling of the ITV family, ITV2 brought in ManvsMachine to create a badly behaved brand system that disregards the norms of TV channel scheduling.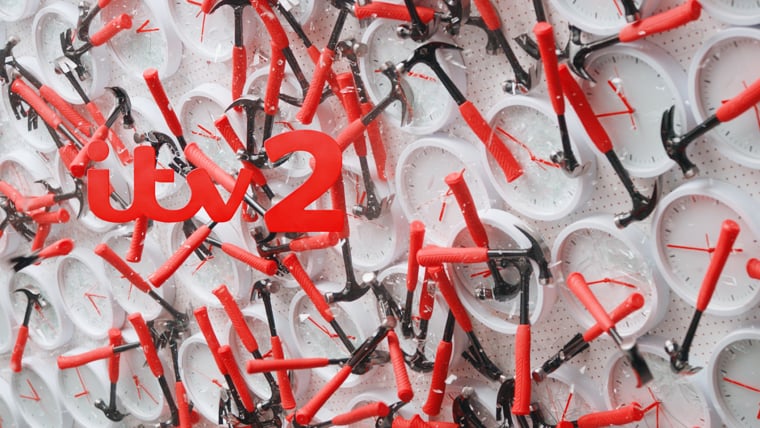 Rather than delivering a prepackaged set of idents, ManvsMachine and ITV Creative developed an automated modular play-out system that assembles idents on the fly. Like a digital tombola, the system randomly sequences snippets from bespoke branded scenes to create "twosomes." This resulted in more than 300,000 ident iterations, or to put it another way, you would have to stay tuned-in for 36 years to enjoy every possible combination.
© 2016 Landor. All rights reserved.