Landor gets personal: Brands that put consumers first
Design is inherently an empathetic undertaking, with consumers at the core of everything we do and every decision we make. It is insight-based, grounded firmly in people's needs and lifestyles, their wants and desires.
And today, more than ever before, consumers desire customized and personalized brand experiences. There are several forces driving this. In today's digitally, socially, and physically crowded world, consumers seek products that are "unique to me." According to Accenture Strategy's 2017 Global Consumer Pulse Research, 81 percent of consumers want brands to get to know them and understand when they need brands—and when they don't want brands involved in their lives.
With ever-advancing technology, there is an increasing expectation for brands to deliver products that tap into consumers' personal stats. According to a Forbes study, 75 percent of consumers were willing to share their most sensitive data with companies in exchange for a product or service they valued.
And finally, while there is a desire for highly personalized, "unique for me" interactions with brands, at the same time there's also a yearning to belong to smaller cohorts. Packaging Digest reported that according to Boston Consulting Group, half of millennial consumers ages 18–24 feel a personal connection to their preferred brands and agree that brands "say something about who I am, my values, and where I fit in."
It's clear that personalization is important to consumers, and we know some of the reasons why. We also know that technological developments allow seemingly limitless opportunities for brands to personalize through design. But how and when should a brand choose to do so? Here are a few principles to help brands make the most of the personalization opportunities that exist today.
1. Personalize once your brand has established equities.
If consumers are still trying to figure out what your brand stands for—or if they don't understand or aren't familiar with your brand's equity assets—it might not be the right time to inject personalization into the mix. Meanwhile, well-defined brands with established, owned equities have more liberty to play.
Take, for example, Planters Peanuts. The brand has strong heritage and equity through its brand icon, Mr. Peanut. When it came time to celebrate Planters' 100th birthday, our client asked us to help personalize the brand. We focused on making Mr. Peanut the life of the party by creating 3 million uniquely customized packages. No two jars were alike, which meant consumers could individually select a one-of-a-kind option that represented their own interpretation and celebration of the event.
2. Balance virtual, technology-based experiences with human ones.
Innovative technology allows ample opportunity for personalization, but it also creates risk of establishing a barrier between the brand and the consumer. Rather than making the technology itself a focus, tech should help drive a stronger human connection between the brand and its core audience.
But this is easier said than done. When we considered this challenge for Airbus' Navblue brand, we looked to delicately balance advanced technology with human understanding to create personalized experiences for customers and employees. The result: a flight operations and traffic management brand with engineering and technology at its core—that also maintains a customer-centric approach to business.
How? Navblue's positioning and tagline encourage customers and business alike to Reach for the skies. Data such as a user's name, birthday, and favorite color factor into Navblue's technology, creating a branding system and user experience unique to each individual.
3. Think mission first.
Personalization can help both brand and business, but it can also bolster a brand's mission or reason for being. By personalizing, a brand can go beyond a generic message and encourage active participation from its target audience.
This is the approach we took for Djantoli, a French nonprofit that uses smartphones to send children's weights to doctors, thereby preventing death due to serious illness or disease. The organization was struggling to attract needed donations to save more lives. So we created a  design system so personal that its very identity changes as individual lives are saved. Supporters immediately see the impact their donation has, resulting in a 100 percent spike in donations for Djantoli.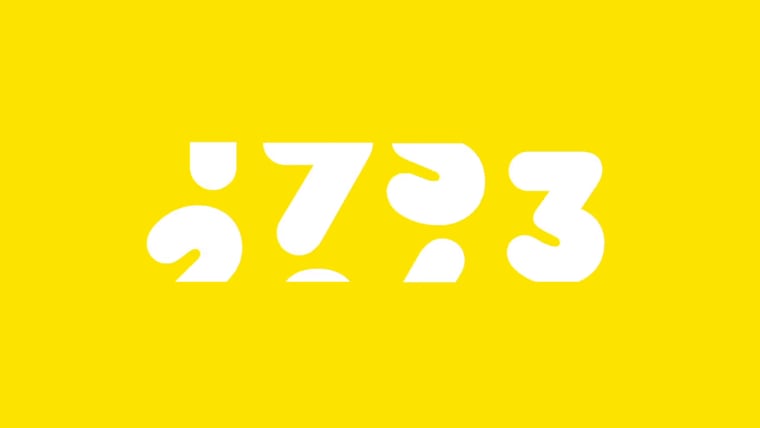 Personalization offers many exciting opportunities for brands today. Here are a few tips to help brands do it effectively.
Personalize with purpose. Just because you can, doesn't mean you should. Before you make the leap, make sure you understand the strategic value your brand hopes to achieve. Will this become a permanent part of the brand franchise? Are you celebrating a moment in time? Or are you looking for a short-term volume lift? Knowing the brand's goal will help drive effective personalized tactics.
Less is more. If your personalization program offers consumers a chance to create something of their own, offer a simple and easy design template as a starting point. A blank canvas can be intimidating, and if the online design process is too complicated, potential shoppers will opt out.
Let them share. If you do offer consumers a chance to create something of their own, don't leave it at that. Take the next step and help them share their creations with friends and family. This enables even greater opportunity for your brand to connect with new audiences.
Don't be creepy. Business Insider reports that 67 percent of consumers find personalization tools like facial recognition technology "creepy." Consumers want to know that brands understand them, but they do not want to feel like their privacy is being compromised. Your brand needs to be understanding, not invasive.